Need help with your site? Technical SEO is the process of confirming that your website satisfies modern search engine technical requirements in order to increase organic ranking.
This blog post will guide you through all that you need to know that are involved in the technical SEO agency context: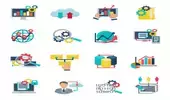 Business vector created by macrovector - www.freepik.com
Technical SEO:
The practice of ensuring that a website complies with modern search engine technical criteria in order to improve organic ranks is known as technical SEO.
It is the process of optimizing a website's technical aspects. 
This optimization can be done through code changes, content changes, site structure changes, and more to ensure that your website is able to rank well in search engines.
Computer vector created by stories - www.freepik.com
So, if you want to expand your consumer base and improve your company's keyword ranks, a professional technical SEO is the way to go. 
If you want to dominate the market and increase your sales, you have to do everything within your power to rank number one. 
As a small business, this is not always possible. By investing in an SEO strategy, however, you can increase your website's market share without making heavy investments in advertising.
Significance of Technical SEO:
The significance of technical SEO is that it's a step up from the basics. It's about understanding how your site works and getting it to work in the best possible way. 
This is a critical step in terms of making your site easier to use and more adaptable. Technical SEO is the art of doing things that make your site work as well as it can.
You can have the best content and the best website. But what if your technical SEO isn't working? Then you will not be ranked. 
The more accessible your content is to Google, the more likely you will be rated. The most important part of a technical SEO is to be sure of everything you do. 
If you are not sure, don't do it. It takes a lot of work to be sure that your stuff is working and that it's all updated properly. 
Technical SEO mistakes can be a major setback to your site. 
Technical SEO is constituted of a number of crucial elements such as crawling, indexing, rendering, and website architecture.
Crawling:
Crawling is a process that helps search engines to determine which web pages are relevant and worth ranking.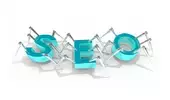 The crawling process of the engine is done by indexing all the website's URLs, then going through the links on those websites to find out which pages are not indexed yet.
In fact, this is the reason why Google is able to find thousands of new pages every day. And it is still growing at the rate of hundreds.
Crawling and indexing are two separate processes. 
After crawling is completed, the result is added to Google's index, implying that crawling and indexing are two separate processes.
Indexing:
Indexing is the process of making your website more easily visible on search engines. If you're serious about ranking, you'll want to make sure your site is indexed. 
Search engines will crawl your website and index it which means that they'll include its content in their databases.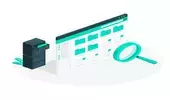 Computer vector created by stories - www.freepik.com
This increases the chances for you to appear on search engine results pages. But not all search engines are equal and it's up to you to make sure your site is properly indexed. Indexing your site can be tricky, though, since there are many factors that affect the process. 
Rendering:
Rendering is the process through which Googlebot obtains your pages, runs your code, and evaluates your content in order to figure out how your site is laid up or structured. 
Googlebot will review the HTML tags, links, images, and other content on your site. 
Googlebot is able to crawl websites written in many different languages, however, it still needs to be able to parse the content contained within your website. 
Your website will not be indexed if Googlebot cannot parse your content.
Website architecture:
The structure that organizes and delivers the material on your website is referred to as website architecture.
It comprises the page structure where consumers locate content as well as technological aspects that allow search engine bots to explore your sites.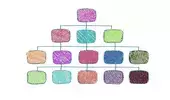 Website architecture is an essential part of website design which influences the way your website is discovered in search results. 
The primary goal of website architecture is to assist search engines to identify your site. 
If you look at the architecture of many sites, you will see that they all have a particular structure. This layout can be different when compared to the layout of other sites. 
Robots.txt:
Search engine spiders are told not to examine specific pages or sections of a website by a file called Robots.txt. 
The file is located at the root of your website and contains directives that are followed by web robots, which are used to analyze each and every page on websites. 
If a robot encounters an instruction to not index certain web pages, such as the robots.txt file on every page of your site, it will ignore the page and not index it. We believe that the robots.txt file is one of the best ways to control and protect your site's content.
Sitemaps:
Sitemaps are a simple way for website owners to let search engines know where their content is on a webpage, what pages link to it, and which keywords appear on those pages. 
They're also a great tool for building websites; they help search engines understand your site's structure and how your content is organized.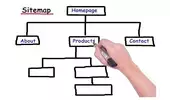 Links are the most common way for Google to find web pages. 
If your site is brand unknown and only includes a few external hyperlinks, a sitemap is also critical for assisting Google in verifying pages on your site.
Technical SEO Agency:
Technical SEO agencies are the experts in search engine optimization. They study algorithms and work with programmers to find ways for websites to rank higher in search engines. 
They also look at smaller issues such as page speed, load time, and user experience. 
For your website, a technical SEO agency can offer a variety of optimizations such as Robots.txt file, sitemaps, site navigation, and more. 
They will also help you with your website's back-end. They will make sure that all of the pages load fast and are easy to navigate when a user clicks on your website.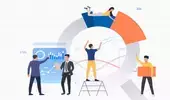 Infographic vector created by katemangostar - www.freepik.com
Technical SEO agencies can assist you to improve your website's performance and user experience. 
The higher your website's ranking, the more high-quality business it can bring in. There's a lot of focus on the technical side to SEO, which can be important.
However, when you're just starting out as a business, it can be difficult to know what to do. You might feel overwhelmed by the technical side of things, or unsure of what to do. 
These technical SEO agencies will help you with everything from search engine optimization, to website usability and content creation.
Need for a technical SEO agency:
SEO is a long-term investment. You want to be sure that your company has the best chance at success and staying ahead of the competition. 
A technical SEO agency will help you find ways to optimize your website so that it's easy for search engines like Google to find your site and catalog it properly, so you can rank higher in Google. 
With a technical SEO agency, you'll get more focused on the technical stuff that gets your site found and ranked. 
But technical SEO doesn't mean that you don't still need to develop your website as a whole.
You'll want to do research and find ways to optimize the look and feel of your site so it's easy for users to navigate. 
With a technical SEO agency, you'll also want to hire a designer so your new website looks great.
You'll need to do a lot of the work yourself, but having an experienced consultant who knows how to make your site a success as a business will be hugely helpful.
Furthermore, let's take a look at some major reasons as to why technical seo agency becomes a requirement for you:
1) When you publish more content, your traffic decreases.
More content does not always equate to more visitors. Your organic traffic may be reduced as a result of the increased amount of content you are publishing.
This is why your website needs to be optimized for search engines.
Business vector created by stories - www.freepik.com
Technical SEO agency is the only way to ensure that your organic traffic remains high and maintains consistency. 
The more you do with the technical SEO agency, the more it does for you. They will work with you to develop a content strategy that is specific to your website. 
This is a great way to have the most effective search engine optimization strategies in place.
2) To ensure proper load speed
Loading times are important because they affect a website's performance. If your site is loading very slowly, visitors may leave or never come back. 
So when you're working with a technical SEO agency, you want to be sure that the tech types are aware of what websites need and what doesn't.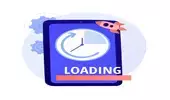 Abstract vector created by vectorjuice - www.freepik.com
It's not just about speed- loading time should also take into consideration things like load time for images and fonts, as well as programming languages. 
A good technical SEO agency will also let you know if there are ways that you could improve your site's performance. 
The more you know about your website's current performance, the better you can work with a technical SEO agency to improve it.
3) If your website isn't easy for search engines to crawl and index
If you want to rank in search engines, you need to make your website easy for search engines to crawl and index. 
And that means if your website is cluttered with mediocre, irrelevant content, it won't be easy for search engines to crawl and index. 
Instead, your website needs to be clean and relevant. Users won't want to visit a website that's full of junk content. 
And if your website has too much junk content, it won't be easy for search engines to crawl and index. 
Instead, your website needs to have lots of relevant information.
Technical SEO involves optimizing your site to make it easier for search engines to crawl and index, and giving your site a full and complete set of HTML, CSS, and JavaScript. 
 
4) If broken links and 404 pages are not removed
Technical SEO is concerned with the technical aspects of a website. This includes error pages, 404 pages, and broken links, among other things. 
These problems can be really annoying because they often lead to the inability of visitors to find a specific page and can be caused by several different reasons.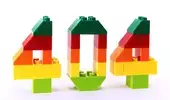 When you notice these problems, you will need to take a very close look at your technical SEO and not just sit back and wait for them to get fixed by your own team.  
It is important to know that technical SEO is a broad field of knowledge, and there are many different web pages, tools, and strategies for resolving these problems.
5) Lack of robot.txt file
Your website could need to be optimized for technical SEO. This will require a different set of optimization methods than the standard ones.
The biggest example is that you need to add in robots.txt, which will allow search engines to understand what to crawl and what not to. 
Therefore, you need to make sure about where your website should be crawled. If a user tries to search for your site through the search engine and they can not find it, then this could be because your website is not indexed correctly.
How to choose the best technical SEO agency:
1) Check their client list.
Check the client list of your potential technical SEO agency. If possible, talk to their current clients and get the scoop on how long they've been working with them.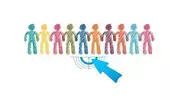 If your potential seo agency has been working with them for a long time, you can be assured that they're capable, customer friendly and have great reputations.
If they haven't been around for a while, you might want to take it as a warning sign. They might be unable to do good work.
2) Check whether their expertise involves working with huge sites.
SEO is a technical field that requires a lot of knowledge in order to get the best results.
That's why it's recommended for you to be sure your seo agency has ample experience in large-scale websites, since these companies usually have more expertise in this area.
Also, make sure the agency doesn't have a massive portfolio of websites they've mismanaged or that they haven't been able to develop.

Also, make sure the agency isn't a fly-by-night operation that has no real experience in working with sites like yours. 
Otherwise, you might end up with a terrible situation. 
That's why it's highly recommended to get a company that has large-scale clients, has managed websites with large traffic, and can offer a wide array of options that are ideal for your site. 
3) Ensure that they have a structured process for technical SEO.
A technical seo agency should have a set process so that they are able to understand your website, its problems and what needs to be done.
For example, if you have a website that has several broken links, a structured process should help them to know what the main issues are and how they can be solved.
They should also be able to offer you good suggestions on how you can improve your technique.
One of the main reasons for a company to fail in their technical SEO is that they are not clear about the process.
They do things in a random manner and this causes confusion among the technical team and clients. 
Processes should also be structured so that your clients are given good information about the actions being taken. 
You should have different channels whereby you can communicate with your clients. 
They should be able to feel that they have all their needs taken care of and you are always aware of any changes in their needs.
4) Cross check whether they have a long history of experience.
Long term experience isn't the only measure of a good seo agency, but it is one worth considering. 
The longer they've been in business, the more likely they have the knowledge and expertise to work with your company's specific needs. 
When looking for a new technical seo agency to work with you, determine if they have a long history of experience working with other clients in your industry.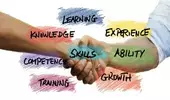 A client should mention that they've worked with your industry for a number of years, and how long.
If a firm is new to the industry, they may not have had much time to build relationships and establish their credibility, which is important in seo. 
In addition, a firm that has been in business for a long time may have established unique connections with other companies in your industry.
5) Ensure that they have a proper pricing strategy
When it comes to choosing the best technical seo agency, many people just take a stab in the dark. 
However, if you want to choose the most suitable agency for your website, then you need to do your research. 
To do this, you will have to ask around and find out what their services cost and then ensure that they are within your budget.
If you do not have the means to pay for their services, then there is no point in commissioning them. 
If you are worried that you might not be able to cover their fees, then you should consider finding another agency. 
The right pricing strategy can help you to find the best agency.
List of Technical SEO Agency:
1) Webris:
Webbris is a leading global technical SEO agency with offices all over.
Webbris specializes in providing high quality website technical services, content management systems and hosting solutions for small to medium-sized businesses.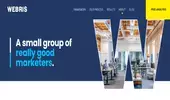 Enterprise technical SEO and conversion focused UX are the core strengths of their services. Webbris is a top provider of technical SEO services at affordable rates.
2) Salt agency:
Salt agency is a digital marketing agency that specializes in technical SEO (search engine optimization).
They use the latest in digital marketing and website development to help their clients succeed on the internet through effective and efficient search engine optimizations.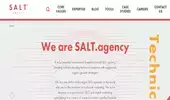 They're an excellent choice for companies that require more than simply a technical SEO assessment. 
They'll be pleased to delve in and provide you advice on your strategy if you know you have SEO issues but aren't sure where they are.
3) Aira:
Aira is a small yet seasoned staff that actually cares about getting to know its clients' company and goals.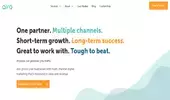 They show every client the respect they earn. Their work is an example of their passion and commitment to the industry. 
Aira works with their clients to ensure that the SEO strategy aligns with their longer-term goals and objectives. 
4) Ayima:
Ayima is an SEO agency that specializes in technical SEO, which means that they are focused on the use of software to improve your search engine rankings.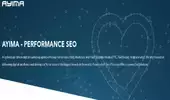 They are a great agency for people who need help with technical SEO. They are also very affordable, which is a bonus.
Ayima didn't become the corporate brand's technical SEO agency overnight. 
After shifting from a search engine technology startup to a technical marketing firm, the company earned its stripes.
5) Orainti:
Orainti is ideal for creating SEO-friendly multilingual domains as well as a solid site structure for category pages and items.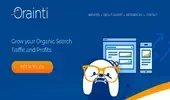 Orainti is a very easy to use, intuitive solution that will create a great site structure and help you move instantly to the next step of search engine optimization. 
The best thing about this SEO service is that you can see the progress of your website as it grows. 
6) Polemic Digital:
Polemic Digital is a Technical SEO Agency that specializes in all things digital and offers technical SEO, website design, and web development services.
The technical SEO of polemic digital starts with making sure the site is crawlable and fast, then moving on to content creation and link development. 
 
Polemic Digital is a modern technical SEO agency that has taken a different approach to the world of SEO.
7) Builtvisible:
Builtvisible is a technical SEO company that focuses on being user-friendly for their clients.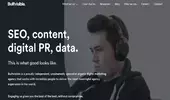 The company's main focus is on SEO, but they do have experience in other areas such as PPC, web design and hosting. 
 
BuiltVisible strives to provide clients with a high-quality agency experience.
Tips to improve your technical SEO aspect:
It's time to get serious. The time has come to help your website be more visible online. 
 
How? By understanding the technical seo aspects of websites that are in the search engines, and doing your best to improve them. 
There are many different ways for you to implement technical seo aspects into your website some of which are listed below:
1) Implement SSL:
Beginners go for free SSL certificates that are easy to use. In order to make sure your pages load faster, however, you should avoid free certificates and opt for the ones that cost a little more. 
 
The extra money is worth it as you'll have peace of mind knowing that all your information remains encrypted and safe.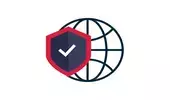 Luckily, there are more than enough free SSL certificates to choose from. While any of them do work and will enable you to create a secure website, the same does not hold true for every website.
 
Therefore, you should consider merging SSL certificates from more than one provider to ensure that you are getting the speeds you need while also ensuring that all of your information remains safe and secure. 
 
SSL is a security protocol that allows a web server and a browser to communicate securely.
2) Have a check on Duplicate content:
A lot of people are aware that they have duplicate content and don't know what to do about it.
 
One of the ways to lower your chances of getting a penalty is by doing some technical SEO audits on your website. 
 
A technical audit is a site scan done by a good SEO expert to check your website for duplicate content and other issues that can compromise your rankings.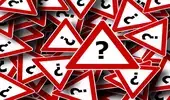 Duplicate content is not just the same article on your site, it can be duplicated meta data. 
 
So when you have an exact duplicate of a meta data tag in the same content but with different keywords, this creates a problem. 
 
Duplicate content is a type of content duplication that occurs when more than one piece of content has the same text or visual elements. 
 
That's why a good technical SEO audit can help you fix your issues.
3) Improve page speed:
If you are a technical seo, then speed is your friend. In fact, not only is it your friend but it is even more important than any other ranking factor. 
 
There are many ways to improve page speed and every single one of them helps to increase rankings, trust ratings and overall satisfaction in return.  
 
As a technical seo, there are some things that you can do to improve page speed. 
 
By improving page speed, the user will be able to enjoy a faster navigation and this in turn will result in higher rankings. You can also consider using fast servers and hosting.
4) Enhance Internal links:
One of the easiest ways to improve your website's technical SEO is by ensuring you have a healthy link profile.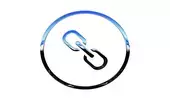 When you're done with this section, it would be smart to take a look at your internal links and make sure they are optimized in the same way.
This would be the best way to improve your website's technical SEO.
5) Have a check on broken links:
This is a vital part to your technical seo campaign. It is one of the first steps you should take when starting a new website or when clients move their websites. 
You should also take care of this before your site goes live. Broken links not only result in lower rankings but can also harm your reputation and hurt your business. 
So, fix broken links as early as possible .
Conclusion :
Technical SEO is a term that is used to describe the process of ensuring the website has been optimized to reflect high search engine rankings across various platforms such as desktop and mobile. 
I hope this guide has helped you understand the role of technical SEO agencies in your business and what you stand to gain.
18