Who are we for?
Well pretty much everybody! We've had clients from almost every industry
You should subscribe to Hureka if
You are a start-up entering the digital space or your digital platform has hit a snag (happens to the best of us)
You are a business that wants to build or grow its digital presence
 
You are lean and do not need a permanent/in-house Tech team.
Services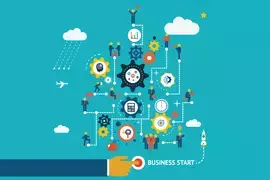 All Services in One Subscription
Our Subscription Model
Hureka does it all: consulting, design, development, machine learning, digital strategy, digital marketing, project management, testing, and cloud-based solutions. 
Unprecedented Value, No Surprises!
We'll discuss project scope, what you need, what it will take, and adapt as we go along.
Bugs Happen: We Fix Them
You'll have direct access to developers via chat, instant messenger and email. 
Earning Confidence: One Step at a Time
We respond to inquiries within 24 hours; what's important to you is important to us.
Work
We thrive on challenges. Bring us your raw ideas, business plans, startup bugs, delayed launch frustrations, goals for enhancements — you name it, and we'll provide the tech to drive your business forward. Here is a small sample of some of our best work. What can we do for you?
Team
At Hureka, we focus on transforming a static digital experience into a thriving, responsive environment with real-time conversations a live-data hub that is easily accessible to you, your employees, and your customers.