As your e-commerce site grows, SEO becomes increasingly important, in this article I want to focus on the technical audit part, and the steps you should take to make sure your E-Commerce store is highly optimized for search engine traffic.
From what I have seen E-Commerce websites are usually very technical when it comes to performing SEO. That means you'll be dealing with problems like search engine crawling, indexing and ranking quite often.
In this post, you'll find an overview of a comprehensive E-commerce SEO audit that you can use to assess your website, and see where you stand in terms of your SEO performance.
I've included all critical points based on years of expertise conducting these checks.
But first, let's see why do you need an SEO Audit....
Why Is an SEO Audit Important for eCommerce Sites?
Because Search engines are the gatekeepers to organic traffic, and if you want to dominate organic traffic, you've got to audit the current health status of your Ecommerce website in order to keep growing your online traffic.
According to the statistics, organic traffic has a lot of potential for eCommerce companies:
Organic traffic generally has the highest conversion rates, because it is long-term. Organic traffic lasts for a long time while Paid traffic expires when you stop paying,
The only difference between organic and paid is that organic takes much longer to grow, and you've got to be super patient in the process with it.
But overall, organic traffic is still one of the first sources of eCommerce conversions/revenues, approaching paid traffic. So SEO isn't going anywhere anytime soon.
So, Let's get started with the first stage of your website review
A complete audit of any E-commerce site has five components:
Technical SEO Audit
E-commerce Keyword Mapping
Off-page SEO
Ecommerce SEO Competitor Audit
Content Audit
These five components are not always performed sequentially, but often more or less simultaneously.
If you have tools like Ahrefs or SEMRush at your disposal, you might want to test a site's search engine visibility by checking your main domain URL in the tool.
Also, a peek in the Google Search Console profile will give you a good insight in identifying low-hanging fruits which can help you in growth.
Technical SEO Audit: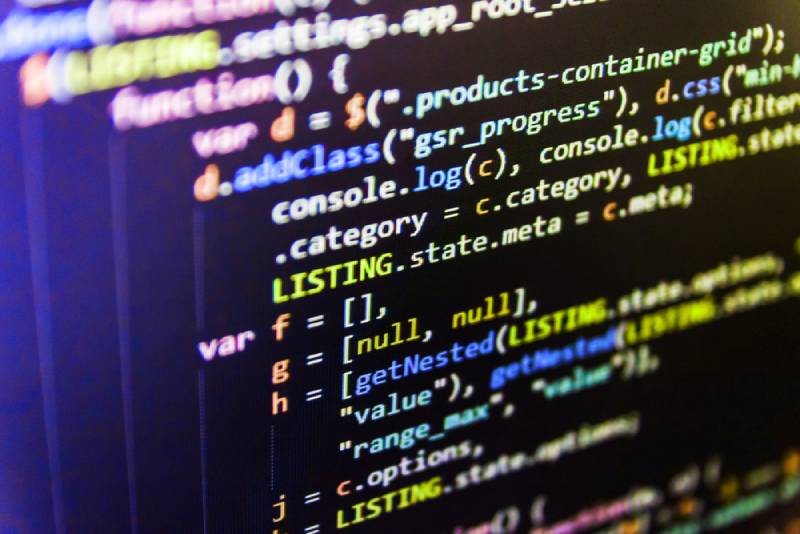 The technical audit is the foundation of your entire SEO strategy. It may assist search engines in crawling and indexing your website. This is critical for obtaining high rankings on the internet.
You need to check the following things for technical level audits:
- HTTP/HTTPS:
Check to see whether the site is solely hosted on HTTP or HTTPS. Sites are frequently published in both versions after a switch to HTTPS. To avoid duplication and retain backlink value, pages must be 301 redirected to their HTTPS versions.
So point the HTTP to HTTPS if that's not there already.
- Google Search Console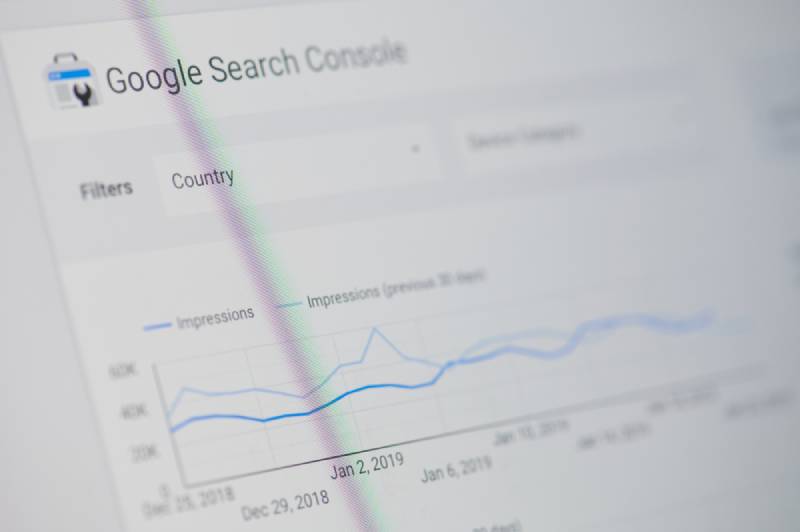 Is your site's Google Search Console profile in place correctly? (A new profile should have been established if the site has recently switched to HTTPS.) How is the indexation status of the website? Are there any warnings or red flags in the system?
- Subdomains Audit
Is there a subdomain on the site that should be included when assessing rankings, traffic, and other metrics?
- Robots.txt
Is there a valid robots.txt file on the site? Is the XML sitemap in the file referenced?
- XML Sitemap
There are several things to consider, especially if you want to improve an eCommerce website:
Is there an up-to-date XML sitemap on the website?
Do all of the following checks apply to hreflang? Is it true that hreflang has been implemented in the sitemap, and if so, is there any mention of hreflang at the page head level?
Is there a sitemap index file if one exists? Is it included in that file?
How complete are your sitemaps? Are they simply made up of canonical URLs and do all URLs return a 200 status?
Have Google Search Console sitemaps been submitted, and are they still in good standing?
- Mobile Readiness
Is the layout of the site mobile-friendly? Is there a separate mobile or AMP site? Make sure to check it as well, especially if there is one. This will also ensure that your website transitions properly to Google's planned rollout of a mobile-first index throughout 2018.
- Page Speed
Examine all page types (including the homepage, category landing pages, product grid walls, and product detail pages) for possible page speed concerns. The most prevalent problems include excessive use of render-blocking JavaScript and tracking tags as well as compressed, unoptimized images.
- Canonicalization
You can examine your crawl file to see if there are any significant issues with canonicalization. Do several URLs provide identical or very similar content, and do they all resolve to one page? Even if no duplication problem exists, you must ensure that all pages have a valid canonical link. After migrating to HTTPS, double-check that the links in audit.
- Internal links pointing to 404 and 410 pages
No links should point to pages that do not exist. If a page is permanently disappeared, use the 410 status code to indicate it needs to be deindexed. A 301 redirect, on the other hand, maybe preferable since it will retain backlink value if there is any. If a product is temporarily unavailable, keep the page active and provide users the option to join for e-mail notification when it becomes available.
- Internal links pointing to 404 and 410 pages
No links should point to websites that don't exist. If a page is no longer available and must be deindexed, use the 410 status code. However, a 301 redirect might be preferable since it can preserve backlink value if any is present. If a product is out of stock for a limited time, keep the page live and offer users the option to sign up for an email alert so they know when it's available again.
- Redirects
Always utilize a 301 redirect instead of a 302, as the latter only passes on backlink value. 302 redirects are generally simpler to implement, yet they do not pass on link value.
- URLs
Is each URL a page's primary keyword phrase (see "Keyword Mapping" below) separated by hyphens?
-Title Tags
One of the most significant ranking criteria (if their material is supported by the actual text on the page.) As a result, spend some time considering these inquiries:
Is this a unique title tag on each page?
Is it less than 56 characters (including spaces) and at least 2 words?
Is the primary keyword phrase of the page at the beginning of the title?
-Meta Descriptions
It's believed that meta descriptions affect click-through rate, which is a ranking factor. Make sure your meta descriptions are effective:
Is there any chance that a page's meta description will be the same as another?
Is it shorter than 320 characters (including spaces)?
Is the primary keyword phrase on the page?
-H1
Does every page have an H1 headline that is unique? Is the primary keyword phrase in the document's title?
-Text Content
Is there any difference in the text content on every page, including the homepage? Is there a main keyword phrase on the page? Are there 300 words or more of written material in sentences?
-Alternative text
Because search engine bots are unable to read pictures, you must include an alt attribute to them. If the alt text truly adds value and explains what the image is about, you may also add your target keyword there. You should check for relevant alt texts in every one of your images as part of your website audit.
-Internal Linking
Internal links assist Google is crawling the site, but links within paragraphs of text can be useful on sites outside of the initial navigation structure. What are the current uses for internal links on the site? Is there anything you could do about it?
-Schema Markup
Is there Product and Aggregate Rating Schema markup on product pages? These aid Google in determining the page's theme (which will help match it to the user's search intent) while also adding more information (such as star ratings) to improve search results lists.
- How are users using your internal site search?
Your internal search engine is a fantastic tool since it gives you first-hand information on how consumers use your website. Google Analytics lets you monitor the keywords supplied by users in your search bar and utilize some of them for keyword research.
You can also find out what your store's most-searched products (and utilize them in marketing) or what subjects are most popular with consumers. If users remain on your website after searching, your material is meeting their demands. Otherwise, you'll need to improve it.
In conclusion, a search function improves site usability since it allows visitors to easily browse your website. It also tells you how to enhance and improve your on-page SEO.
-Bounce rate, average time on page, and exit pages
Google Analytics provides valuable data so you can see how people are using your website.
For online stores, a lower bounce rate is preferable. Bounce rates for eCommerce websites range from 20% to 45%. You want to keep them interested by your site so that they may proceed from page to page and, eventually, convert. Improving your bounce rate is simply a matter of making adjustments (including content and internal links) The average click amount is a critical aspect of keeping visitors engaged by your website. The longer people read your material, the more likely they are to convert. However, the better the quality of your content, the more time users will spend on each page.
A comprehensive analysis of websites with a high exit rate is also part of the optimization procedure. It's actually another method to identify problematic sites quickly. Then, look at all of the aspects we've previously covered. Is the page technically optimized? What are the on-page components, particularly the content, like?
2. E-commerce Keyword Mapping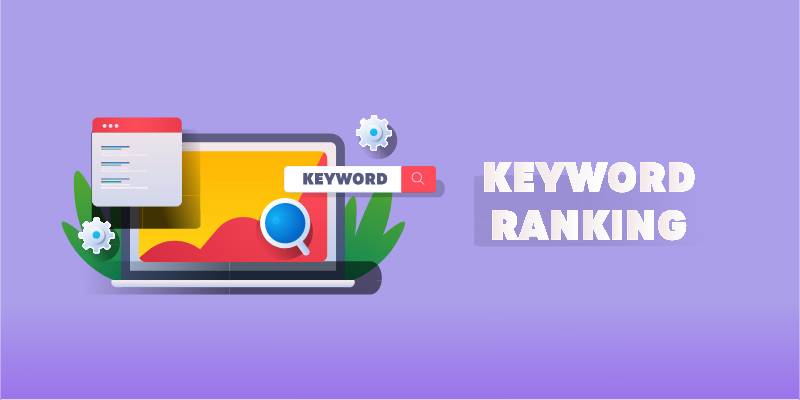 Your catalog of items is your main content in the world of eCommerce. a manufacturer's product name, on the other hand, is just one method for customers to discover your goods and your website.
The aim of keyword mapping is to determine a primary key phrase for each page based on the page's content and the keyword's search volume.
After you've found a keyword phrase, be sure it's used in the title tag, meta description, H1 headers, and on-page text. It's best if it's also utilized in the URL, picture file names, and image alt tags. However, changing existing URLs and picture file names might not always be possible.
Keyword research
Keyword research will assist you in gaining knowledge about your target audience. You may begin by determining the most frequently used terms by your target audience to develop on-page content that meets their demands.
To begin, make a list of important keywords for your eCommerce business. You certainly have some keywords in mind that you'd want to rank for, so start by searching those terms in a keyword research tool (Moz, SEMrush, Ahrefs etc). You'll also see similar, related phrases as well as search volume and how difficult it.
Another thing you could try is manually entering a keyword into Google and seeing what suggestions you receive, as well as looking for the "Searches related to" section or "People also ask." It's also a good idea to do research on the competition.
Second, you must pick which keywords to target from your list, and this will involve a number of considerations - search volume, keyword difficulty, and even the cost-per-click (CPC). The appropriate figures for search volume and keyword difficulty are industry-specific. While striking the right balance between a term's search volume and competitiveness may be difficult.
Finally, be sure that your chosen keywords are relevant to your users' goals (which will most likely be transactional for an eCommerce company).
It's time to include those targeted phrases in your on-page content now that you've refined down your list.
A bit of housekeeping: Google is now in the third year of its "mobile-first index" algorithm. As a result, it's important to understand what changes you can expect in terms of rankings and traffic if your site isn't mobile-friendly right now. So, when we say that keyword research isn't a one-time thing.
Page content (keyword optimization)
Finally, the most essential aspect of any online page is content. All previous HTML components have contributed to the creation of an SEO-friendly page structure for your interesting material.
We'll talk more about your material later, but keep in mind that it must be keyword-optimized. That is why you conduct keyword research - to understand your target audience and identify subjects that address their queries.
E-Commerce-specific pages
There are two types of pages that any eCommerce business will have – product and category pages.
We've previously hinted at this: optimizing eCommerce sites may be more difficult than other types of websites. They have certain characteristics, such as a high number of items or shifting inventory, which can contribute to the crawl budget, duplicate content, or internal linking problems mentioned above (flooding).
Product Pages
All of your website's links should eventually lead to product pages (since conversion is the goal of your business, correct)? Each product should have a distinct and keyword-optimized meta title and description. Products should not be listed twice, nor should they have duplicate URLs.
Make sure that the categories are not included in URLs (you want the items to be visible across many filters/facets). Clean and brief product page URLs are a must.
Each product should be included in at least one indexable path. You don't want to index all instances where your items appear (e.g., filter pages), so you'll instruct search engines not to index them. Make sure, however, that each item is represented by an indexed path.
Product pages that are out of stock can be made indexable for a while, but make sure to promote related items until the inventory replenishes. This way, you won't lose any visitors.
You can employ a 301 redirect to the next closest relevant page (or even the product's category page) if the merchandise will be permanently out of stock.
Category Pages
Each category's homepage should have a distinct meta title and description.You don't want to index filter pages (to avoid duplicate content and crawling budget problems) but you must index the primary category pages that make up your website's main navigation.
The target keyword for each category page should be selected. You want to rank on these pages so that they are indexed.
3. Off-page SEO: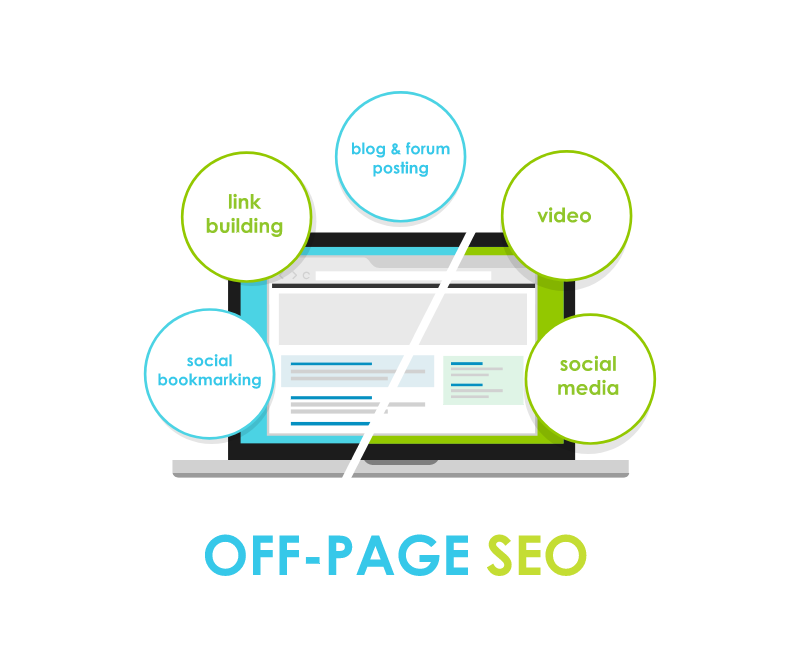 Off-page SEO entails all of the non-on-page influences on your eCommerce website's ranking in SERPs. Essentially, after you've optimized your website, it's essential to market it.
Note that off-page SEO is more than just links. Although backlinks are still the most important signal, other signals such as authority and trustworthiness can also be demonstrated (such as unlinked mentions, branded searches, and reviews on dedicated websites)
-Backlinks
Backlinks are still one of the most significant ranking signals considered by search engines today.
You know how customers tend to trust third-party reviews and word-of-mouth more than the company itself? That's exactly how the search engines behave too.
Backlinks are webpages from other websites that link to your website. Since they provide your website with link authority, they have a big influence on rankings. As a result, obtaining backlinks from respectable businesses in your industry with a high level of authority is critical.
However, if these connections have a "nofollow" attribute, the link equity will not be passed on to your website. Although there's little you can do about it, even an unlinked mention may help you increase your authority. Your main goal now will be to get "dofollow" backlinks.
It takes time to build backlinks, but the effort is worth it. There are a variety of proactive link-building techniques to try, and they all take time.In the long run, if you create high-quality material (such as original research), it will inevitably be linked to.
It's a good idea to keep track of how often your brand is mentioned. If some bad feedback comes up, you may jump in and defend your position. Having an overview of the quality of the backlinks you have as part of your SEO audit is crucial in establishing a benchmark against which to compare your results.
-Social media engagement
Social media is separate from search engines, and does not have a direct say in your ranking.
Social media, on the other hand, has a significant impact on your reputation, authority, exposure (visibility), and so forth.
4. E-commerce SEO Competitor Audit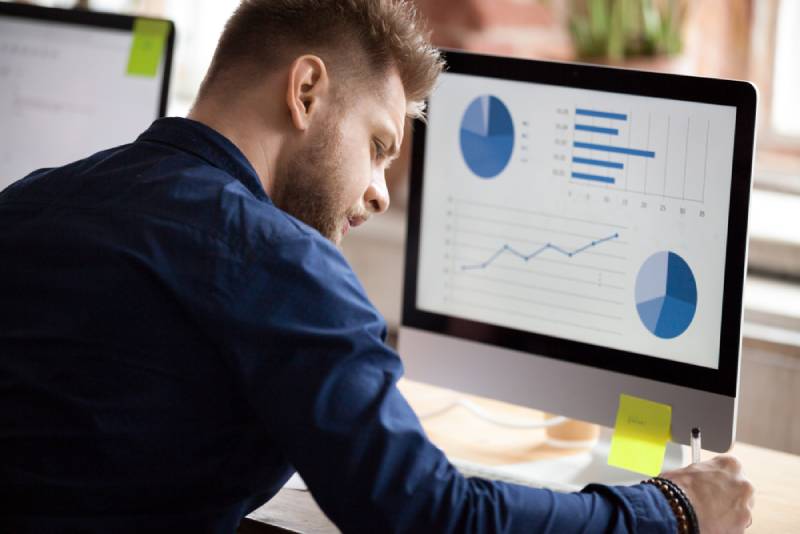 The audit of your competition needs to answer two questions: Who is outperforming you for your primary keywords, and why?
Competitors in search engines may not be the same as brand competitors. Don't concentrate on company rivals; instead, focus on who is outranking you in search engines. To most potential customers searching online, you're both as appealing as unnoticeable whether you're ranked at the top of page 2 in Google or at the bottom of the same page.
Also, don't focus only on backlinks. Rather, start by looking at the amount of text on sites that outperform yours. You'll frequently discover that they have considerably more and better-optimized content.
Consider the following questions: Is your site entitled to be top-ranked for this phrase? Do you have better material than anybody else? If you honestly answer these questions, you'll frequently discover that your on-page content needs to be significantly enhanced.
As usual, start with the pages that are most essential to your business. Low-hanging fruit is a term used in SEO (Search Engine Optimization) to describe keywords and pages that are close to the top of the search results list.
5. Content Audit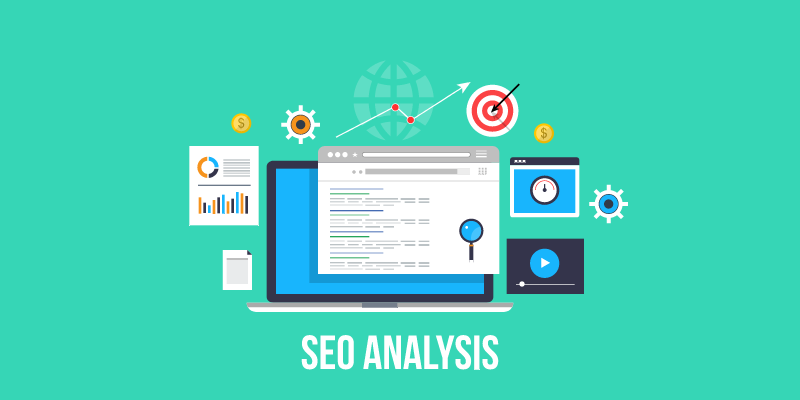 Another key element of your website audit is content auditing, which may not be the case. In the end, your whole website is based on content.
A digital content audit is a method of assessing the effectiveness of your current online content strategy. It also gives you important information so that you may fine-tune your content plan for improved performance.
A content audit will help you identify the most popular pieces of content, as well as topics that are preferred by your audience (as well as those that are wasting your time). A content audit can also expose information gaps (perhaps there are some themes that your audience likes but haven't gotten around to discussing yet).
Take your research one step further by analyzing the content of your competitors as well. You can figure out what keywords they're ranking for, which parts of their material are most popular, and areas where you may help fill any holes.
There are a few characteristics that you should check off the list:
a) Uniqueness – Use this advice to develop better-quality content and prevent duplicate content concerns and thin-content (i.e. low-quality content) problems: use the re=canonical tag, as we previously mentioned, to avoid this issue when you can't simply avoid it (as in the case of filter pages).
However, the ideal approach to replicate/thin content is to produce unique and original material. You may try to address all of the questions that your customers might have regarding your product when writing it. It's also a good idea to include additional pieces of information such as images/videos and reviews.
b) Usefulness – The goal of content creation is to give your buyer personas informative and helpful information that is tailored to them, and based on the degree of engagement they have with your business. That's a prospect at the interest stage requiring a distinct form of material than a long-term customer.
You might also want to organize your pieces by topic clusters so that visitors can quickly find what they're looking for without having to leave the website. The goal of your content should not be to please search engines.
c) Accuracy – It's a given that your material should be free of spelling and grammatical errors, as well as factual/ statistical flaws.
d) Freshness – In order to keep your material high-quality and timely, you'll want to modify and add new content on a regular basis.
e) SEO–friendly structure – There are many methods for accomplishing this, but the most common is to make sure your material is simple enough for both users and search engines to understand. This is what on-page SEO is all about, as we previously discussed. You may also want to think about whether you should optimize your content for features like snips/reviews/FAQ.
The greatest of the finest - There's a saying among SEOs that content should be produced as if there was a real possibility it could be better than the pieces that are currently ranking for the targeted keyword. When it comes to producing content, you should at the very least start with this mentality.
Now, you'll be working with some long spreadsheets throughout your content audit. It will take some time, but it is an important step in your website audit. That's how you can keep your content relevant and of good quality, as both search engines and users demand.
The ultimate objective of your plan is to have E-A-T material.
More emphasis was placed on E-A-T after Google's June 2019 update, when ranking webpages.
Please don't worry, this is not another job to eliminate the checklist. This is in fact the aim we've been discussing thus far. Your complete website should be:
Expertise – You most certainly have a competent staff with subject-matter knowledge in your field if you're a provider of a certain product. You must stress this fact, because Google considers author E-A-T rather than just the website's. If you have a blog, author bios may be very beneficial. Complying with our checklist of prerequisites also entails offering unique, helpful, accurate, and up-to-date material that addresses your audience's queries.
Authority – This is all about off-page SEO, which means ranking high in search results. All of these external connections you make with industry peers, brand mentions, social media shares, and so on contribute to your field's credibility.
Trustworthiness – Corporations will take responsibility for their own cybersecurity and privacy in the future stage of the internet's development. This is aided in a variety of ways. To put it another way, you want to be honest with your consumers so they have a pleasant experience. Privacy policies, refund and return terms, or customer support information may all help build a trustworthy reputation.
But that's all about what you need to take care in order to run an E-Commerce SEO audit. If you can keep a check on these things and make relevant fixes in them, there is no reason why your organic traffic shouldn't increase.
If you'd like help from one of our team members on this, we'd be happy to speak to you, click here on the link, and book a call with one of our teammates who'd be able to help you with this.
18