The best Ecommerce link building strategies for success
Ecommerce link building is an effective and cost-efficient way to drive traffic to your online store. But, what is it? How do you do it right? 
We'll answer those questions in this post.
What is Ecommerce link building?
E-commerce link building is an SEO strategy that uses backlinks (referrals from other websites that point to yours) along with other link types to drive traffic to your website. 
Dissimilar to regular link-building methods, HARO is known for its passive nature when it comes to generating high-quality backlinks, click here for more information on the same. 
What Are the Different Types of E-commerce Links?
There are several types of links. They include;
Internal Links – these connect internal pages on your website.
Outbound Links – these links lead visitors from your website to other  (relevant) websites. They can help your overall page rankings on search engines.
Inbound Links – these are links from other websites that lead to a page on your website. They can significantly help your page rankings on search engines, which is why it's important to create high-quality content that others want to link to.
Note:
Although all these link types are important, inbound links arguably carry the most value.  The more reputable inbound links you have linking to your website, the higher position your domain will come up in search engine results.
Link building tactics for e-commerce brands that work.
Let's discuss some of the most effective link-building tactics currently available and how you can implement them for your online business.
#1 Start Video Marketing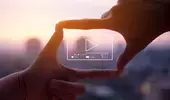 Video content brings your company's products (and the stories that inspired them) to life through narratives, walkthroughs, and detailed instructional videos. This medium lets you create different content types for your target audience, from how-to guides to funny stories and comedy.
Video content usually ranks high in search engines and has greater potential for featured snippets. 85% of all internet users in the United States watch online video content in the United States. This makes it a highly lucrative marketing channel.
This also means it's more likely to earn backlinks, engage customers, and drive higher click-through rates.
Let's have an example. Assume you run an e-commerce store that sells the newest electronic gadgets.
Creating fun, engaging content around your products, like "25 cool ways to use your smartphone camera" or how to take better pictures would engage your customers and encourage them to share, embed, or link to it.
It will also earn you guest posting opportunities to relevant blogs where you can request link backs to the original pages on your website. A great way to get started is to reach out to or target bloggers who embed your videos. You could add a followed attribution link below the video iframe.
#2 Sell extreme products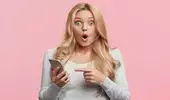 Another way to build links and grow your brand is to stock and advertise extreme products (either as part of a seasonal offer or a completely different business segment.
This approach can help you appeal to a massive audience instead of targeted market segments.
A great example of this strategy is a marketing campaign by wish.co.uk. The company introduced a new and exciting zombie paint-balling experience, which was the first of its kind and has now become very popular within the industry.
Introducing a revolutionary new product can drive massive amounts of traffic to your website while generating tons of engagement on social channels.
#3 Use influencers to build content assets.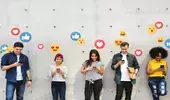 Studies have shown that Millennials, (who are now the largest consumer demographic) are increasingly distrustful of large brands and sponsored messages. It's a trend that complicates the e-commerce link-building process.  But, on the bright side, it also presents a unique opportunity.  You can partner with specific influencers and fashion bloggers, and have them review and talk about your product. If you have a good product/service, their audiences will listen.
Although the links that point from their social media channels to your home pages don't carry much organic value, the conversations around your products will prove your credibility and encourage other sites to link to yours.
#4 Create a feature that lets people share your products
Getty's embed image feature has been one of the most successful link-building campaigns of recent times. By allowing users to share for free, the platform earned nearly 50 million backlinks from blogs and social media websites. The most important aspect of this campaign is that it made Giphy's product shareable to potential customers. It created a clear path to drive traffic back to their website.
#5 Use integrated content marketing to create a compelling blog
Creating a blog may not funnel customers directly to your product pages, but it will enhance the customer journey and effectiveness of your link building process, so it is worth your effort.
Your blog should serve as the core of your link building strategy. You need to fill it with relevant, high-quality content that delivers authoritative information and offers natural conduits to relevant product pages
#6 Build a community of independent Brand Ambassadors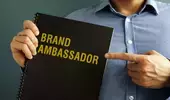 You could build regional communities within your customer bases and establish separate social media pages for each one of them. With proper management, these communities will cultivate highly motivated brand ambassadors.
They will eagerly share product links with their contacts and help drive traffic directly to your website. they will also continue the discussion when there isn't much to talk about. This approach lets customers represent your brand and empowers them with the tools they need to build and share links.
#7 Create linkable content assets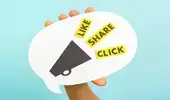 A great way to get links is by adding a blog section to your website that has interesting content assets, then performing outreach activities to get people to link to your work. You can then pass on the effects to higher converting pages on your site (I.e, product pages) by linking out to them. The key here is to find a content type that will attract links. One way to do this is by searching for your direct SEO competitors using tools like mom or Ahrefs and checking to see which of their pages have the most referrals.
Once you have ideas, you need to create content that offers more value than the competing pages. Doing so increases the chances that people will choose to Link to your resources instead of the alternatives offered by your competitors.
Types of linkable assets
Tools and Widgets: these are incredibly useful assets that can attract several referrals when combined with targeted outreach. If you run a food blog, for example. Adding a calorie calculator will encourage your audience (and anyone else who finds it useful) to refer other people to it, generating backlinks in the process.
In-depth guides:  In-depth guides on topics related to your niche will earn backlinks.
Top lists: creating lists of the best websites or blogs in your industry can earn you backlinks if you share the content with the sites you include.
FAQ pages: FAQ pages provide solutions to commonly encountered problems in a specific industry. Although they are a linkable asset, they usually earn links in another way.  Since they usually rank high on google results pages and provide quick solutions to commonly faced problems, people are likely to share them on forums and social media or use them as blog post references.
#8 Digital PR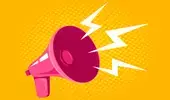 Digital PR is an excellent way to earn backlinks from high authority websites, it can be difficult to accomplish, as you need a compelling story that will capture the press' attention and help you build positive relationships with bloggers and journalists.
Here are a few ways to build e-commerce backlinks through digital PR
Charity work and Donations: Promoting your own charity or community outreach efforts to relevant publications could earn you backlinks, as it is a socially responsible cause.
Roundups: getting your product/service featured on website review lists earns you an automatic backlink. All you need to do is research the blogs and websites that cover your industry, then contact those that publish reviews related to your product.
#9 Develop affiliate partnerships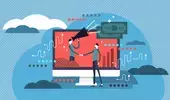 Affiliate partnerships aren't just a great way to increase sales and increase traffic to your website. They are also an effective strategy for pointing links to your website.
Choosing the right affiliate partners will get you referrals from high quality websites. Although they're usually marked as "nofollow", they will still enhance your exposure and bring more people to your website. This will eventually create more natural backlinks.
The key to success with this strategy is to develop an effective affiliate program and recruit the right partners. You willl need to prove to your future partners that your program can pay them well, or they won't work with you.
The good news, though is that if you can convince them that the program is profitable, it won't be difficult to get links to your website.
#10 Capitalize on Unlinked Brand mentions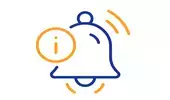 When people mention your brand in a blog article, they will usually link back to your website. But, they forget sometimes. If you can find out when this happens, you can contact the publisher and ask them to add a link back to your website. They will gladly do so.
 
It's not that hard to get started. All you need to do is configure a google alert for whenever someone publishes a webpage with your article in it. you can adjust the alert settings on the basis of the type, and source.
#11 Implement research-backed discount and coupon codes
Research shows that people are more inclined to purchase items when they feel they're getting a good deal. Letting your customers pay less for more makes them feel intelligent, and will create a positive brand image.
 
It's generally recommended that you use coupon codes on holidays (like women's day) and on special occasions to show you appreciate your customers (like their birthdays). You can also offer incentive coupon codes to new customers to keep them loyal to your brand.
 
Remember to offer different types and levels of discounts, and track their performance to identify the strategies that produce the best results.
 
Please note…
 
The way you offer your discounts can have a huge impact on their success. For example, marketing studies have found that when purchasing a $2,000 computer, customers perceived $500 off was a better deal than 25% off – even though the two discounts were the same.
Tests of this nature will help you determine what approach is more appealing to your target market.
#12 Freebies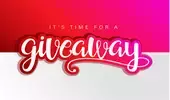 What's the one thing consumers love more than discounted products? Free offers. Admittedly, they might seem counterintuitive at first - but they are a fantastic strategy for building brand awareness (as long as you're offering something that people really want). They're the best way to build up hype for your brand and perhaps earn publicity.
You could organise the giveaway on your website or social media by collaborating with bloggers and influencers. Partnering with others will expand your reach and increase and multiply your impact.
If you decide to go partner with a blogger or influencer on your giveaway, you will need to be strategic. Most people with large social followings answer dozens or even hundreds of messages every day, so it might be a little difficult to get their attention.
You could use a tool like BuzzSumo to find affluent bloggers in your niche who might want to partner with you. Or, you could just do a google search on industry-related topics and use the highest ranking results to find your influencers.
Once you find someone who you believe might be a good fit, you should request a social media kit to get an overview of their audience and engagement. If you like what you see, you should ask for rates.
Your budget will differ according to the arrangement you have with each individual. Most influencers/bloggers have a unique set of guidelines and rates for giveaways depending on their audience size, niche, and impact. That said, you should also remember that you're forming a 2-way relationship. Most influencers benefit from giveaways because they boost their traffic and engagement levels.
Where Can I Find a Reputable Link Building E-commerce Agency?
If you want to know more about e-commerce link building and would like to partner with a reputable link-building agency, please contact us today. Our proven link-building strategies all but guarantee the best results. 
Book a call today. 
10