The very fact of tagging ourselves as professional SEO services means we know what we do. We know more than enough to not believe in SEO myths and not feed those to our clients. Yet, there are several that get away with that. In today's post, we're making an attempt to inform startups & small business owners about SEO and how professional SEOs work.
1. Guaranteed SEO Results Are Doable
We also do web development. We can guarantee results on web development but with SEO? The fact that search engine optimization is highly dependent on search engines like Google, Bing makes it obvious that nobody can 'guarantee' you specific results.
What we can guarantee is best optimization processes and techniques to give your website what it needs to rank at the top. And most of the times, when we do that, we get the results - top rankings.
If there's a company who's starting pitch is ranking you at #1 for your selected keywords, better quicken your pace and move past them or you could land your business' future in trouble.
2. Quick Rankings Are Possible
SEO isn't a 'get traffic quickly' scheme. It takes at least three months to even see the results of optimizations done right. Moreover, the more you work on SEO, the better it gets.
But the SEO services that promise you quick guaranteed rankings are either lying or indulging in black hat SEO practices that can get you penalized by Google. Trust us! Getting your website out of a Google penalty is the toughest SEO task ever. You could lose all your web presence in seconds. It's always good to never let things get that bad.
Also Read: Why Your Business Definitely Needs Professional SEO Services?
3. SEO Tasks Can't Be Seen, Only Results Can Be
Professional SEOs love to flaunt their work. So, expect to get lots of reports on what's being done and whether it's working or not. Many SEO services work without sharing any detail on link building and on-page activities. Due to this lack of transparency, many business owners suffer through search engine penalties and never see them coming.
However, at HurekaTek, we work differently. We offer regular reports (because, they're totally doable) to our clients, ensuring they always know what's going on with their website.
For example, our reports consist of four sections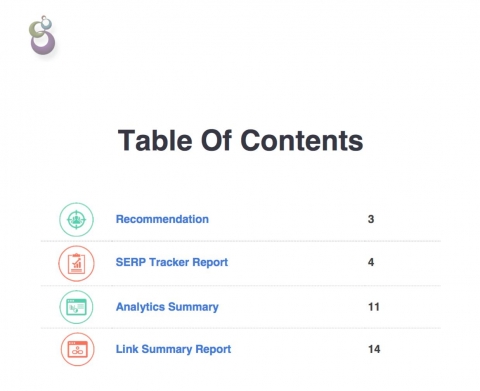 Recommendations: Include all the things that a business owner can do to help our SEO activities.
SERP tracker report: List of all the keywords and their respective rankings in last three months.
Analytics Summary: Details on website traffic, traffic sources, most popular pages and conversion tracking.
Link Summary Report: Details on backlinks pointing towards the client's website.
Along with that, we also mention the important Google updates that affect the search engine rankings in that time and detail out SEO activities - On-page, off-page and social media activities  undertaken for SEO optimization.
4. You Can't Really Know What Makes A Website Rank At The Top
There's nothing mysterious about search engine rankings. Search engines are actually quite clear on what they want the websites to be like and what they prefer. It's the understanding that separates the professional SEO services providers from the amateur ones.
Your SEO provider should always be able to tell what's causing the fluctuation in rankings. Is it some new algorithmic update or an issue with website structure that's causing the trouble?
Conclusion
Small business owners need professional SEO services that can be trusted. There's no scope for myths and inflated numbers.
SEO services should not make bloated promises on search engine rankings and web traffic, but work towards complete SEO optimization.
The business owners should be fully informed on activities undertaken and the respective results and get full information on what's going on with their website's SEO.
At HurekaTek, we have helped several businesses get the visibility they want through SEO. We can help you out too. Contact us for a free consultation.
3