Technical SEO services can significantly improve your website's organic rankings. But, what are they and how do they work? We'll answer those questions in this article.
What are technical SEO services?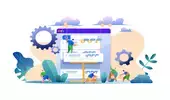 Technical SEO is an approach to Search engine optimization that covers all the optimizations necessary to make it easier for search engines to find and index your content.
It is the foundation of search engine optimization, as your website can't be indexed by search engines without it. It clears the way for your content to rank higher and for your organic traffic to increase. it is the best approach for your website if your goals include any of the following
Helping search engines access, understand, and index your website's content
Correcting technical mistakes that may impact your website's performance
Diagnosing sudden declines in your organic traffic.
What does a technical SEO agency do?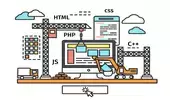 A technical agency focuses on improving your brand's organic search performance by optimizing your website's technical features. The first thing your agency will do is perform an SEO audit.
Since every website is unique, what works for one company won't work for another. An audit will allow you to identify any problems affecting your website. The audit process starts with a crawl - an activity that evaluates all the URLs on your website. Once it's done, you'll get an audit report, website health assessment, and a summary of how your website performs against key indicators like accessibility.
The audit is like a roadmap that guides the optimization process. A technical SEO agency will consider the following issues during your partnership.
Accessibility - page load speed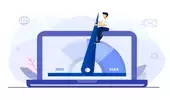 When customers want to read your content and review your products, they don't like to be kept waiting. That's why accessibility and page speed are important aspects of the technical SEO process. Your website needs to load all the information customers want quickly - across all devices. It isn't easy. But done the right way, speed will reward both you and your customers. Your technical SEO provider may use any or all of the following strategies to improve your website's performance
Rich-media compression
Script compression
CDN
Server optimization
Parallel downloads and magnification
CSS sprites
HTML tags
Missing, empty, or improper HTML tags limit your ranking opportunities. At best, a missing HTML tag will prevent customers from clicking on your content if it appears in search results.
But, it can be worse. it could prevent search engines from finding your content. Your technical SEO provider will analyze the various HTML tag types to ensure your website does not suffer from this problem. The types they'll focus on will include
Meta descriptions
Title tags
Header tags (h1, H2, H3)
Title length,
Alt tags, and title tags
Content quality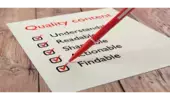 Content matters because it's Google's single biggest ranking factor. If it doesn't meet the applicable quality standards, your website will not rank in the search results. Analyzing your content will identify common problems like
Thin content
Canonical tag errors
Duplicated content
Entity optimization
Crawling and indexing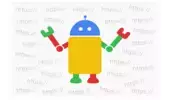 Crawling happens when search engines visit your website. Its subsequent appearance in a search engine results page is called indexing. These two processes are the core of technical SEO.
At this stage, the optimization process will focus on the following areas –
Website structure, including internal links, URL structure, and taxonomy
HTML/XML sitemaps
Mobile bot crawling behavior
Status codes, and robots.txt files
Other vital considerations for technical SEO
We've discussed the most important components of the technical search engine optimization process like HTML tags, performance, content quality, indexing, and crawling. However, there are many other factors to consider. they include
Mobile performance;
Accelerated media pages
Responsive design
SSL: HTTPS, TLs, and other relevant technologies,
Migrations: HTTP to HTTPS, domain name changes, and Content management system changes
Rendering: critical rendering paths/ lazy loading, DOM rendering, and JavaScript framework rendering.
Why is technical SEO necessary?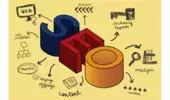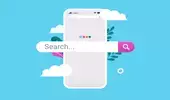 mobile devices are all the rage these days. Everyone with a smartphone uses it to access the internet. This means it is essential to have a mobile-friendly website, one that loads and functions effectively across different display types.
Technical SEO ensures that your website is mobile-friendly. It will help you access new opportunities for your business. Besides, Google will penalize you if your website isn't optimized for mobile viewing.
Improved organic performance and more traffic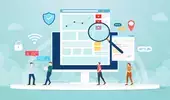 Nothing frustrates readers more than website errors like broken links, incorrect redirects, and missing pages. they portray your brand as being careless and idle. Technical SEO will help you find these problems and fix them before they cause serious damage.
In most situations, when a user finds such issues, they leave your site immediately and look elsewhere for the information they need (an event that's defined as bouncing).
It's bad for two reasons, first, you'll lose valuable leads that could have converted to long-term customers.
Second, it will tell search engine algorithms that something's wrong with your website, and they will penalize you for it by lowering your ranking. A technical SEO audit will identify all these problems so you can resolve them and improve your rankings.
Better user experience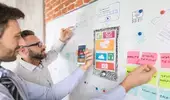 With so much information and so many sources to choose from, today's internet users have become increasingly impatient. Very few people will wait longer than 3 seconds for your web page to load. They'll just abandon it and move on to something that loads faster.
That means your website must load fast if you want to keep your audience engaged. The faster and easier it is to access your content, the more people will want to read it. Technical SEO is one of the best ways to achieve that goal.
It improves your brand image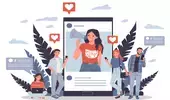 People are less likely to trust a website that's unattractive and has blurry images. It's a problem they're bound to notice, and it will negatively affect their perception of your brand. Technical SEO lets you correct poor photo usage and optimizes visual content assets so they load fast and are accessible on multiple devices. That way, it will help you look more professional.
5