In this article, we'll discuss everything you need to know about Woo-commerce SEO. This includes what it is, how it works, and where to find the best services providers for your agency in your niche.
What is Woo-commerce SEO?
Woo-commerce SEO stands for Woo-commerce Search Engine Optimization. It is one of the best ways to optimize your store's pages so you can bring in more visitors and potentially convert them into customers. The process of SEO starts by utilizing keywords that describe your products, such as "shoes for women" or "men's dress shirts."
Is Woo-commerce good for SEO?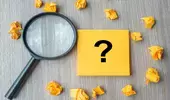 Yes, it is - although the platform doesn't have many inbuilt SEO features, its code is optimized to provide the best organic rankings. It also has several other features that make the best choice for search engine optimization.
It is open source
Woo-commerce is an open-source project which means it is free for everyone to use and modify.  It can be customized in a variety of ways for your store. That way you can give your customers the best experience by adding new features or designs. Effective user experience will keep customers on your website longer, and Google will reward you with higher organic rankings.
It is easy to learn and use
Woo commerce is also easy to learn and use. With just a few clicks, you can add products, create your site and start getting people to buy. Since it's built on WordPress, understanding how everything works will be easy. All you need is a basic knowledge of the WordPress admin interface. You may need to watch a short video tutorial for specific features, but everything will be relatively easy to do.
The fact that it's so popular is a testament to its ease of use. According to Statista, it accounts for 23.4% of all ecommerce stores across the world. It's closest competitors, Magento and Shopify, have only 6% of the market when combined
Plenty of design options
Woo-commerce lets you apply any theme or custom design to your store.  The plugin usually inherits the design of your WordPress site. So, all you need to do is complete the installation process and you should be good to go.
Analytics capabilities
Woo-commerce comes with inbuilt analytics functionality and integrates with several popular analytics platforms, like google analytics. This feature lets you monitor important KPIs for your store, like bounce rates, click-through rates, and so on.
How do I use SEO in woo commerce?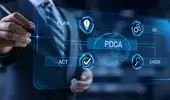 #1 Optimize the organic performance of your WordPress website
There are detailed guides on this process, so we won't cover everything here. That said, here's what you need to consider if you're in a hurry
Check your hosting - upgrade it if necessary
A good host means low downtime (the amount of time your website is offline while the servers are under maintenance). If your site is down most of the time, it won't get good rankings, and that's bad for business.
Install an SSL (Secure Sockets Layer) certificate
An SSL certificate lets your website encrypt data shared with your visitor's browser. This makes it harder for people to see what visitors are doing on your website. It also makes any confidential information they share with you more secure.
85% of all online shoppers will not visit an unsecure website. So it's important that your store has this feature installed
Integrate your website with Google tools like Google Search Console
Google search console (formerly webmaster tools) is a free tool from Google to help website owners monitor their web presence in search results. it lets you track search rankings, and will warn you about any errors, security problems, and indexing errors that may affect your site's appearance in search results.-
#2 Write SEO product descriptions
Search engines are like directories that rank thousands of websites against a search query. The algorithms often consider the uniqueness, originality, and relevance of a content snippet before awarding search result positions. So, if you want your store at the top, you'll need the best descriptions for your product pages.
#3 Optimize product URLs
URLs may not be the most significant ranking factor, but they're important nonetheless. By itself, a URL will not have a significant impact on your website's ranking, but including keywords can improve your search performance.
#4 enable breadcrumbs
Breadcrumbs are good for your website because they make it more navigable. They encourage people to visit more web pages before they exit, thus reducing your bounce rate.
#5 Use product categories and tags
Product categories and tags will organize your store's products. They help customers and search engines find what they're looking for. Woo-commerce creates pages for every product category and tag and they're all crawled and listed by search engines. Since these pages have matching products, they're more likely to have favorable organic rankings.
Note: most people confuse categories and tags, so they use them incorrectly. Categories are used for broad product groups. For example, if your store were a book, the categories would be the table of contents. A more realistic example would be a clothing store that has categories like men's, women's, jewelry, and so on.  In contrast, tags are specific keywords that define the product's properties. A t-shirt product can have tags like summer wear, casual, and more.
#6 Write alt descriptions for product images
Adding alt-text to your images is the best way to get traffic from google image search. It lets you tap into the demand from internet users who'd rather use image search to find the products they need.
Image search works like conventional web searches. The search engine uses image recognition, artificial intelligence, and other algorithms to help users find images that meet the defined parameters. Alt tags tell the search engines what the image is about, so they'll rank it higher than images that don't have it.
#7 Add SEO titles and descriptions to your product categories
You can enhance your product descriptions further by giving those titles and product descriptions. Plugins like all-in-one SEO allow you to set SEO titles and descriptions for each of the categories in your woo-commerce store. Product categories that have relevant descriptions will almost always out-rank those that do not.
#8 track your performance.
Analytics is one of the most important parts of SEO strategy. You need to know where your users come from, how they find your store, what products they look at, and how often they convert. Analytics plugins will help you find all this information. That way, you'll have all the data you need to optimize your strategy.
What the best plugins are for woo commerce SEO?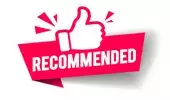 Yoast
Yoast is one of the best plugins for SEO on woo-commerce. It lets you perform several technical optimizations that will dramatically improve your store's organic rankings. The free version works remarkably well, but if you plan on doing advanced SEO, you're better off with the premium version
Yoast's most notable features include
Multisite compatibility
Content insights
Internal linking suggestions
Duplicate content alerts.
All in one SEO
All in one SEO is an excellent plugin for woo commerce stores, especially if you're a beginner. It is not as feature-rich as Yoast, but most of its functions are automated, so you won't need to do a lot of tweaking to get the desired results.
Its most notable features include
Google analytics support
XML Sitemap support
Social media integration
Bad bot blocker
WP smush it
Building a fully functioning e-commerce store often requires you to work with hundreds or thousands of images. WP Smush is just the tool you need. It lets you resize, optimize, and compress all your images in one go. The plugin's main features include.
Lossless compression
Support for JPEG, JPG, GIF, and PNG files
All in one schema rich snippets
All in One Schema Rich snippets helps you summarize your webpages so they appear as Meta descriptions on google. Its most notable features include;
It lets you optimize your content for Higher SERPs
Click-through rate optimization
Interactive rich snippets
What are the benefits of using Woo commerce SEO Services?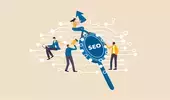 One of the biggest benefits when using Woo commerce SEO Services is that you can purchase them from an outside source and your competitors won't know. This gives you a competitive advantage because you'll be drawing on the expertise of a professional team. Your service provider will help you create an SEO-effective strategy that exploits your competitors' weaknesses and sets your brand apart from the rest.
Using a Woo-commerce SEO Services provider can give your website more traffic, higher conversion rates, and more sales. The benefit of utilizing this service is that it also gives you peace of mind. You know that your website is being indexed properly and that only SEO-relevant keywords are being used to rank best in search engine results pages.
If you're ready to improve your woo commerce SEO? you're in the right place. Our dedicated team will help you take your online store to the next level. Book a free call with us today! let's discuss how our SEO expertise can grow your Woo-commerce store
7