Apple and Facebook have been at each other's throats publicly. Their fight is going to negatively impact businesses advertising on Facebook. Here's how! 
What's Happening?
Apple's latest iOS 14 update has changes that have crippled Facebook's ability to personalize ads & offer detailed reporting to advertisers. 
What Apple really did was they've asked all the apps on their AppStore that 'track' the user & their behavior to show a prompt i.e. ask permission to track user data. If the user opts to click on that button, well & good but if they don't, apps like Facebook are prohibited for certain data collection & sharing. 
As more people opt out of sharing their data, Facebook's ability at ads personalization & performance ability will get restricted for both app & web conversion events. 
What Does It Mean?
If you're new to how Facebook ads work, check out our article on Facebook advertisement. The backend of the Facebook ads relies heavily on Facebook pixel. It's a piece of code that can be installed on your app or website that collects all the data of your users. Due to Apple's new policy, all businesses that advertise mobile apps or use Facebook pixel will be impacted. Businesses will also have limited ability to optimize, target & report the web conversion events using Facebook's business tools like pixel. 
As marketers, what we can analyze to optimize Facebook ad campaigns is going to be afflicted. Businesses promoting mobile apps will see a heavy dip in how their campaigns perform. 
How big would this impact be? Well, that depends on the nature of Facebook ad campaigns you're running for your business. 
But if we were to judge on the basis of how Facebook's special ad category  for business ads related to credit, housing & employment made Facebook ads an unfavourable playground for them, we would say you will feel a major impact of this on your business. 
Facebook's strength relies on the data they collect & what they know about the user… without that, Facebook ads will become less relevant and more expensive. Expect lesser conversion rates & higher costs as this update comes into full effect! 
In short,
You can no longer hyper-personalize your ads.
You'll have lesser targeting options. 
A lot of ad spend would be wasted in advertising to irrelevant people. 
You'll have inaccurate data about conversions.
There will be fewer app installs & website sales from Facebook ads.
Remarketing, lookalike audience, conversion tracking will all become less effective as Facebook pixel loses its power to iOS. 
Will this impact small businesses?
With just the announcement of this change, in the end of 2020, Facebook panicked and even published posts like these. But as a small business owner, you may wonder if all of it is true. 
Well, Facebook is panicking not just because they care about small business owners. It's the big fish they're worried about for their maximum revenue comes from big brands spending millions on advertising each month. 
However, considering how small businesses have limited budgets and need specific targeting to reach only relevant audiences and not waste ad spend, small businesses do have a lot to lose when it comes to Facebook advertising. 
How To Prepare For This New Adpocalypse? 
Facebook Ads Strategy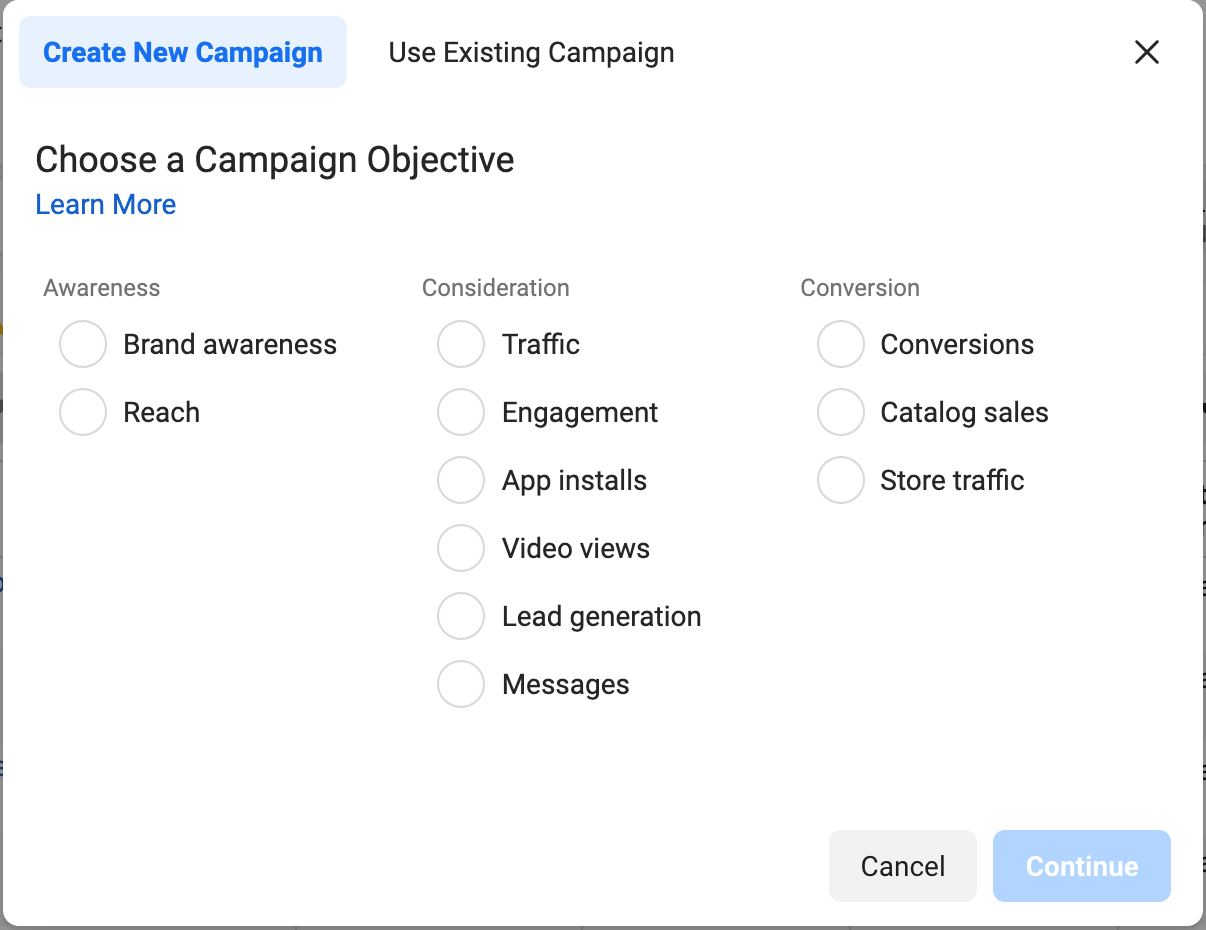 Be Prepared To Take A Hit: Your campaign performance is going to decrease. Size of your app connections, website custom audiences and app activity custom audiences is going to decrease. 
Make Changes To Configuration & Campaign Setup: In the later part of this article, we've dived deeper into deciphering what technical issues your Facebook campaigns are going to go through. As a business owner, you can just forward this link to your Facebook marketing agency & let them take care of it. These changes will require some technical re-setup as well as strategy changes to your Facebook marketing strategy. 
Plan Your Campaigns While Avoiding The Conversion Objective: The maximum impact of this update would be on campaigns that are running on the conversion objective. The solution is to find other winning campaigns that don't use the conversion objective. For example, if you're a business that collects leads & then delivers more information via appointments or phone calls, you may stick to the lead generation campaign or messages campaign. 
Break Down Your Conversion Flow: Earlier, businesses would simply take the user to their website & continue tracking their actions on their website. Depending on that, they would remarket & gauge the success of their campaign. Now, you'll need to take a longer route as you can no longer track what they do on your website. 
Stop Relying On The Pixel: As a small business that does not advertise an app, you're safe from the deepest impact of this update. However, chances are you're relying a lot on Facebook Pixel. This is often the case with e-commerce businesses & the businesses that try to drive conversions using their website. Our advice would be to pick lead generation or messages campaigns if you can. This way you'll not even need a pixel or all the data it collects on your website to help you out. But in case, you do need to track events on your website, you'll have to see what options Facebook provides you and work from there. 
Find Ways To Take Control Of Your Data: While PPC ads are a powerful & effective way to advertise, it's ultimately the pay-to-play model. You never own the data and a simple change or a fight between the GodZilla & KingKong can crush your business. The alternative? Use the mediums like Facebook ads & Google ads and then find a way to extract that data and own it. Use methods that let you take control of this data. For example, pick lead generation campaigns over reach or awareness campaigns even when the latter are cheaper. Once you've the leads, use email marketing to move them across your funnel instead of remarketing via Facebook, which is going to be crippled now anyway. Get creative & fight hard to retrieve your data. You paid a good sum for it, after all. Make sure you're not violating any user consent rules while doing so. 
Be Prepared For Inaccurate Conversion Data: The biggest impact we face as a Facebook ads agency is that as the attribution model gets impacted, we can no longer accurately track conversions from Facebook. So, your business may have gotten higher or lesser conversions than what we'll have to show you in the reports. You'll have to take it all with a grain of salt. As an ad agency, it'll become difficult to prove the direct impact of these ads and it'll be a business owner's vision & in-house tracking that will help them establish the real numbers. 
The Technical Changes This Adpocalypse Brings
Facebook Ads Configuration
Update your Facebook SDK. It's what allows app developers to integrate Facebook within a mobile app. 
Verify your business domain. It requires putting a code on your website that confirms to Facebook that you're the owner of the website. 
Configure the events on your website. Earlier you could decide which and how many events you wanted to track on your website. Now, Facebook allows only 8 events per website to be reported & they'll mainly call the shots on what you can track. 
Facebook Ad Campaign Creation
For an app
You can connect one app to only one ad account. 
For each app, you can run not more than 9 iOS 14 campaigns. Each of these campaigns can have only 5 ad sets each.
You cannot vary optimization type with each ad set in a campaign. So, if your campaign #1 has 5 ad sets, each of those must have the same optimization type. 
There's a 72 hour reset period after you turn off or delete a campaign, after which that one won't be counted in the 9 campaigns you're allowed to have.
Facebook offers two buying options for Ads - Auction & Reach and Frequency. For iOS 14 campaigns, only auction is available. 
Once you publish a campaign, you can no longer turn on & off the iOS 14 campaign toggle. You either have to turn off the campaign or delete it. 
For a website
Your pixel can be optimized only for 8 conversion events per domain.
Facebook will initially pick these 8 conversion events & optimize for those. 
You can choose only 1 of these conversion events for an ad set.
If you choose the cost cap or minimum ROAS bid strategy, your ad set should be scheduled to run at least 3 full days.
Facebook Ad Campaign Delivery & Reporting
Facebook has introduced new delivery statuses - updating limit & pending limit (for app specific campaigns), unsupported event & setup error (for website event conversion campaigns) & updating events (For both website & app specific campaigns). 
Measuring the performance of app install campaigns & website conversion events will be limited. The reporting of the conversions will be delayed by 72 hours. 
App installs will be reported when Facebook gets that information from iOS while web conversion events will be reported based on the time when conversion happens instead of when the ad impression was received. The results would be an estimate rather than actual results. 
Breakdowns for conversions - age, gender, region & placement will not be supported. The attribution window for all the events will be set on ad set level & a lot of attribution options are going away. 
Automatically, the attribution would be set to a 7-day click attribution window. Facebook plans to roll out these changes & then make things better over time. 
As the changes take effect, Facebook will enforce a strict policy that will highly limit the options like attribution window but later on, they'll roll more options for other campaigns. 
Facebook Ad Campaign Targeting 
Dynamic ads will also be limited due to this update. The size of your retargeting audience will reduce. The default app install destination will be a mobile web browser destination instead of an app or app store. To direct users directly to an app destination, you'll have to create campaigns optimized for link clicks instead of app Installs. 
Overall, the latest iOS 14 update is changing the way Facebook advertising happens but it's not the first time and it won't be the last time Facebook has had to change its advertising platform. 
As a small business owner, your opportunities have become a bit limited (& expensive) but they still surpass anything else that's out there. So, our recommendation would be to redefine how you want to use Facebook ads & continue moving forward with those. 
Need Help Working through the Apocalypse?
8