Any email campaign is only as strong as its content. You want your content to have a clear direction that entices readers to want to follow along. Email marketing is an excellent way to stay connected with new leads and loyal customers. But it requires a strategy for it to work. 
Marketers have created several strategies within different types of email. You can send out emails composed of newsletters, blog subscriptions, thank you's, follow-ups, new customer welcomes, promotions, and customer nurturing content. All of these messages can be automated to cater to where a person is on their customer journey. 
The Contents 
What makes up your email is just as valuable as whom you send it to. Maintaining a brand voice, developing a conversation, and staying consistent are all ideal for creating quality emails. 
First, emails should be on-brand consistently. Use emails to communicate with your contacts regularly. Consistent communication builds your reputation and cadence. By arranging weekly educational content, you can establish yourself as a reputable resource while building a relationship with your readers.
Whether you are a one-man or woman band or have a team of writers at your call you will need to figure out how to produce mass content. The need for content is a black hole that will never be full and it is smart to learn how to recycle and create new content in a timely manner.
You can start with what you already have published in your blog on your website. The basic approach would be to recycle that content and stuff it into an email, which is fine if your readers haven't seen it before. However, it wouldn't make much sense to spit back out a blog that the user had already read. Be sure to mix reused content with original content. You don't have to commit to creating completely original content for email, but it never hurts to sprinkle in some never-before-seen, behind-the-scenes magic to convince your readers why they opted-in for your emails!
If you're going to use your emails to push sales (which you most likely are) we advise that you mix in promotional content with valuable original content. You don't have to be selling all the time. In fact, soft sales are usually the way to go so the user feels like you are actually interested in helping them and not some sleazy sales machine.
Types of Emails
To get your creative juices flowing, here are some different types of emails you can do depending on your objective: 
Welcome and Thank You Emails
First impressions are crucial at every point in business. This does not exclude email marketing. It can be beneficial to send a welcome email to new subscribers. Take the time to develop super welcome emails that build a reputation for readers to expect from upcoming emails.
The same goes for thank you emails. Thank you emails are a great opportunity for one-time visitors to be converted to a long-time reader. After a one-off purchase, if you are able to capture an email, you can acknowledge the customer's business with you, as well as, express your appreciation. This can be a great start to a long-term relationship with your customers. 
Newsletters
Newsletters are a great way to create user awareness. You can create lead generation hooks by announcing special offers. Share what users love to read from you. If you run a quotes website, share a few morning quotes in your daily newsletter. If you run a bakery, share a discount for a cupcake over your newsletter. The right audience will eat them up.
You will want to break up your emails into small parts that flow for the reader. It's important to take the time to edit content for persuasiveness, warmth, and engagement.
Newsletters are about you, as a company, the progress you're making, and the things you can offer the user; All with the end goal to establish a good healthy relationship between the user and your business. 
Drip email campaigns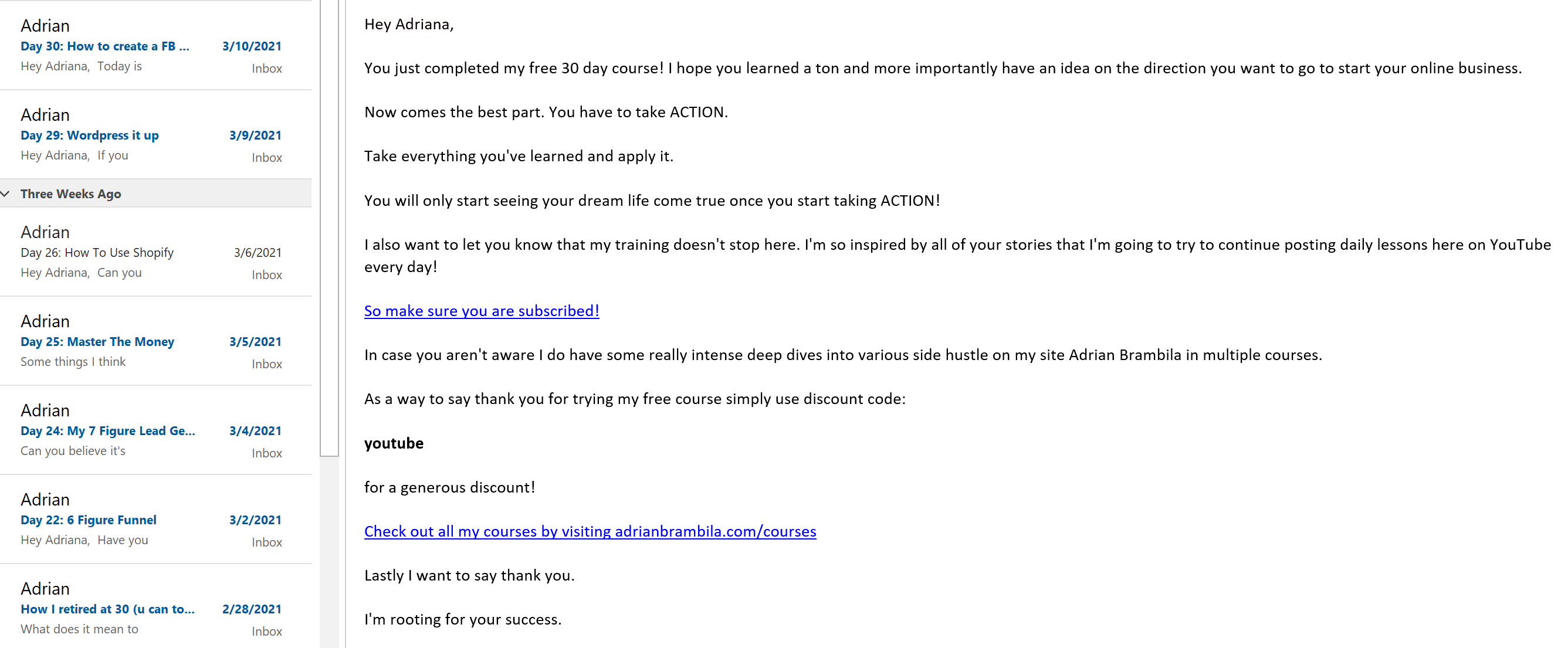 There is a lot of opportunity in building a drip campaign, but a great example is when Netflix launched a win-back drip campaign to re-convert old customers who had once left their service. After losing subscribers, Netflix created this campaign with the goal of boosting engagement and reducing its churn rate. 
Once a customer cancels their subscription they are enrolled in this drip campaign. The first email is a confirmation message that they have indeed canceled their subscription, but there is a bright red call-to-action button that screams, "RESTART MEMBERSHIP." 
However, the drip doesn't stop there. For three months after the initial email, the customer will receive several emails displaying their "Recently Added" movies as well as their "Top Picks For You." 
After giving the customer every reason to rejoin, they send a final email with a call to action and instructions explaining exactly what they need to do to start watching their favorite shows again. 
Drip email campaigns are triggered by a certain action which leads to a series of emails being sent to the user over a specific period of time. Drip campaigns should consist of valuable content that softly sells. Most of the content is educationally based. The user should feel like all you are wanting to do is make their life easier. For this reason, writers usually save their call to action until the last email. 
Focus on setting a good trigger that informs you if the contents in the email matched the user's intent.
Promotional emails for special offers or sales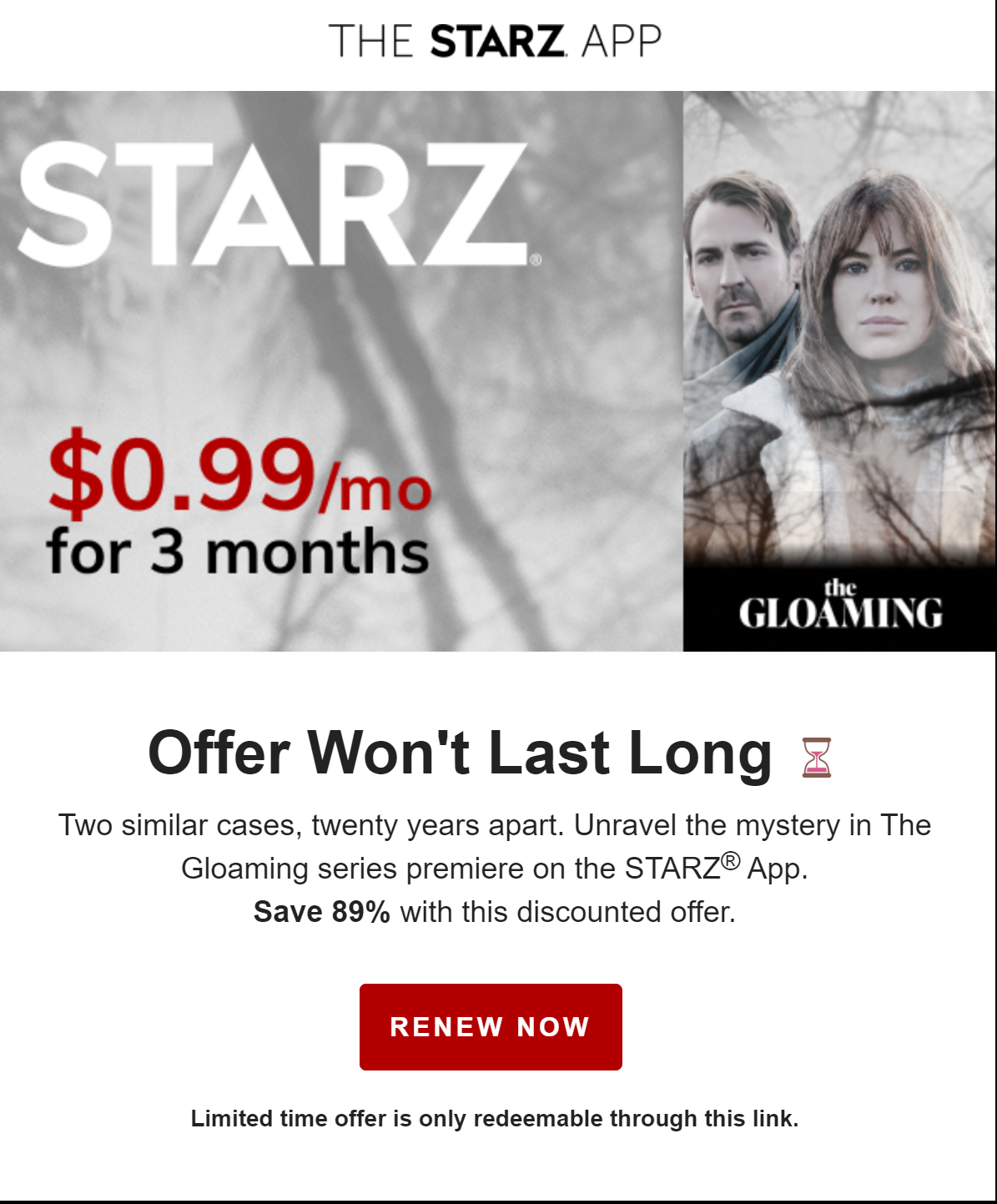 When there is real value for the customer, there is real value for the business. Make sure you are careful with promotional emails and paying attention to your segments. You don't want to send a 40% discount to someone who paid full price yesterday. 
The most often used example of a promotional email would be to promote a sale or offer a discount in return for a certain purchase. They usually offer some sort of incentive to reward a certain action. 
Promotional emails usually include some sort of incentive to trigger a sale. If there is a discount offer with an expiration date, there should also be a button to lead to making the purchase and retrieving the discount. These types of emails are always getting us to buy things we never knew we wanted. 
Seasonal messages (for holidays or special events)
Seasonal messages are a great way to create a personable relationship with your customers. Here, you have a chance to show some appreciation for those who make your business possible. Have some fun in creating holiday-centric emails that make your customers feel as though you are celebrating with them. 
Loyalty programs for your most dedicated customers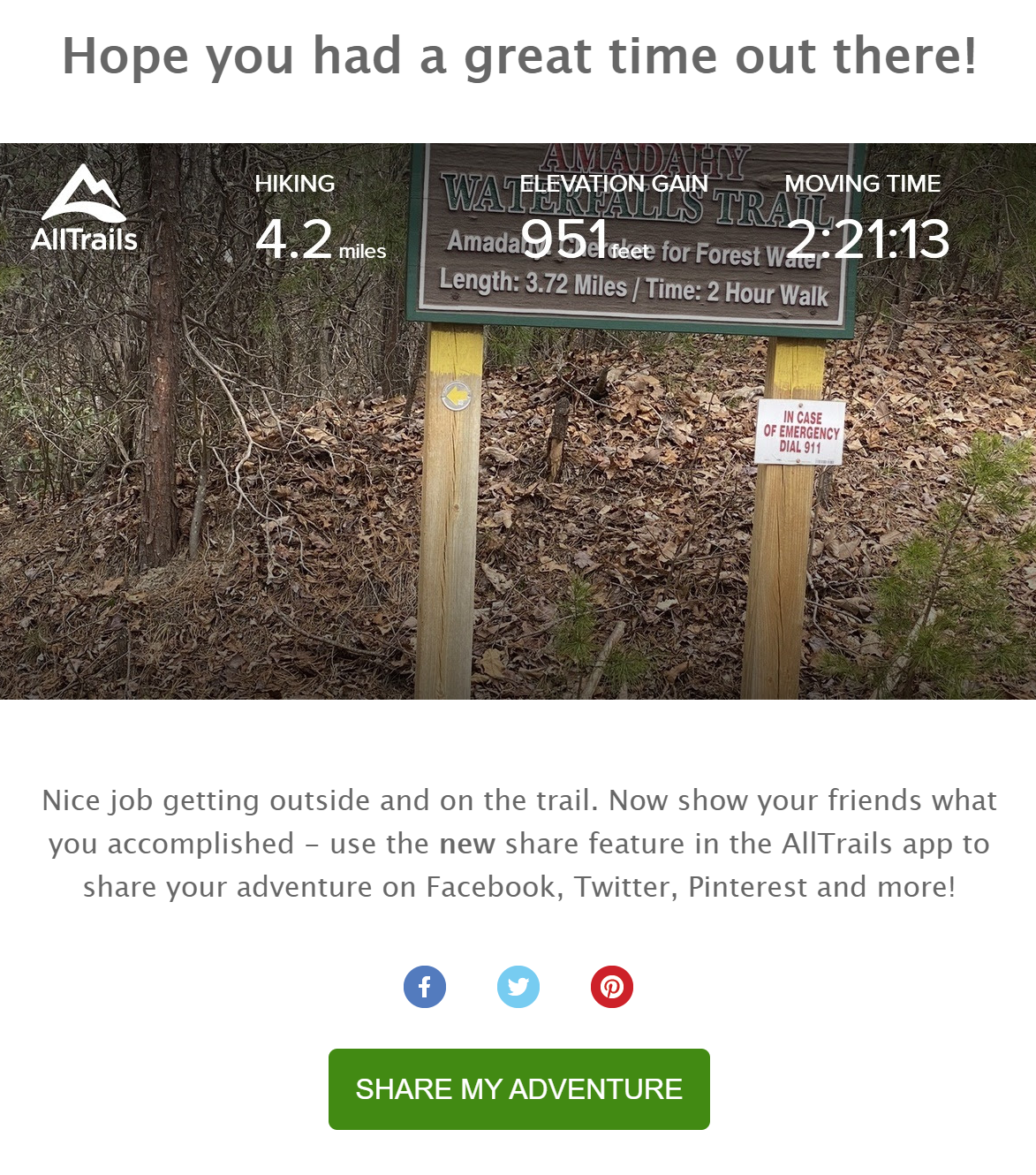 Loyalty program emails give you an opportunity to engage your customers into using your loyalty program more frequently than when they just visit your website or store. Show your most loyal customers your appreciation by giving exclusive discounts and promotions. 
Transactional emails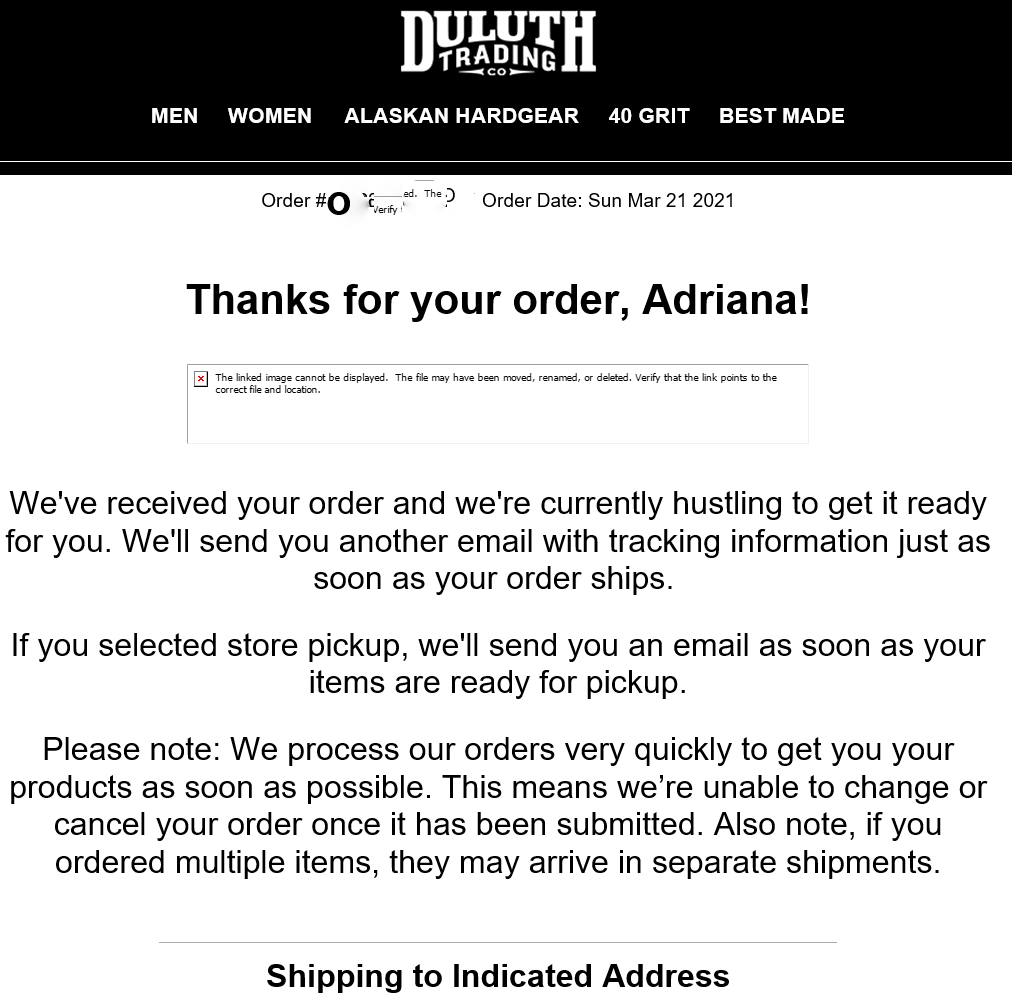 Transactional emails are messages that businesses need to send in order to facilitate a transaction or provide a product or service. 
Use separate email addresses for promotional and transactional emails. Sending email from different domains and IP addresses for each function ensures that crucial transactional mail will be delivered to a user's inbox.
Transactional emails are not required to have an unsubscribe link.
Types of transactional emails - 
Order confirmation emails: These kinds of emails ensure customers that you have received their payment and are working on processing the order. 
Shipping notification emails: Emails like this alert the customer of the status of their order after it has been given to the shipping company.
Delivery confirmation emails: These emails let the customer know their package has arrived.
Double opt-in emails: These are a nice way to be sure the customer accepts your offer thanks to an additional action to confirm their request. 
Password reset emails: We are all going to forget our password every now and then, these kinds of emails make sure that it's not the end of the world. 
Registration emails: These are a form of an opt-in email that allows the customer to register for what you're promoting. 
Feedback emails: This email type allows you to gather qualitative feedback from customers. 
Shopping cart abandonment email: If a customer leaves a cart while online shopping, these emails give you a chance to reel them back in and make an offer to close the deal. 
The contents of transactional emails can be great tools for marketing and upselling because they are seen as needed information. The customer expects to be informed if their package has been shipped or how to reset their password. In other words, transactional emails are an expected email that a user will most likely open. Use this opportunity to center your messaging and you can even get creative and start to upsell.
Here are some examples to get the most out of your automated transaction emails: 
Recommend Related Products and Features: For example, let's say you just bought a new camera off Amazon. Amazon sends you an email confirming your order. You open the email because you want to review how much you spent, what you bought, and when it will be shipped. However, at the bottom of the email, you see a header saying "Frequently bought together." There is a list of products such as a lens, a case, and an extra battery, all of which you realize you will probably be wishing you had when your new camera arrives. You follow the link in the email and refill your cart. 
Lead with Links: You can steer readers down the funnel by planting links within your emails driving viewers where you want them to go. This includes being led back to an abandoned cart, a social media page, or even a new video just posted on your youtube. Wherever you want to drive traffic that will be relevant to the customer, that's where you want your links to lead. 
Encourage Referrals, Shares, and Reviews: Referrals and reviews are extremely important for gaining new customers. You can quickly build your business from referrals. Reviews are a must if you have any presence online. Use your transactional emails, to build up these exchanges and watch your sales skyrocket. 
Promote Customer Delight: Coupons, freebies, or even a compliment can incentivize your customers to continue to do business with you. Remember, the people on your list are just that, people, and it's best to remember that before anything else. 
What Now? 
Once your content is prepared you can get your emails up and running with Deliverability. If you need a bit more support in creating content for email marketing, here is a checklist to guide your process. If you find your attention elsewhere, yet still want to implement email marketing in your marketing strategy, maybe it's time to start your journey with Hureka Technologies. We are a full-service digital marketing agency specializing in enabling brands to attract, engage and convert more prospects to customers. By partnering with us you can gain access to our team of specialists and watch your business grow using a digital marketing strategy that is better, faster, and economic.
9