In our in-depth small business guide to email marketing, we've discussed how to get started with email marketing & how to create emails that convert. Today, we're discussing how to get your emails opened.
From a sample of 100 eCommerce websites, Smart Insights did a study on what factors affect email deliverability including what percentage of emails went to the main inbox, spam, or promotions section of Gmail inbox. They found that 62% of eCommerce websites did not offer an email newsletter. Only one email landed in the spam folder and 53% of emails went straight into the Gmail promotions tab. This is not terrible because the promotion emails have a higher open rate than spam emails, but the main inbox is still where you will want to aim. They noticed that factors like sales language and symbols are recognized by Gmail as promotional. They also discovered emails with lots of capital letters, exclamation marks, images, and an IP address with a bad reputation cause email to be sent to spam. 
Also Read: Things To Consider Before Hiring An SEO Company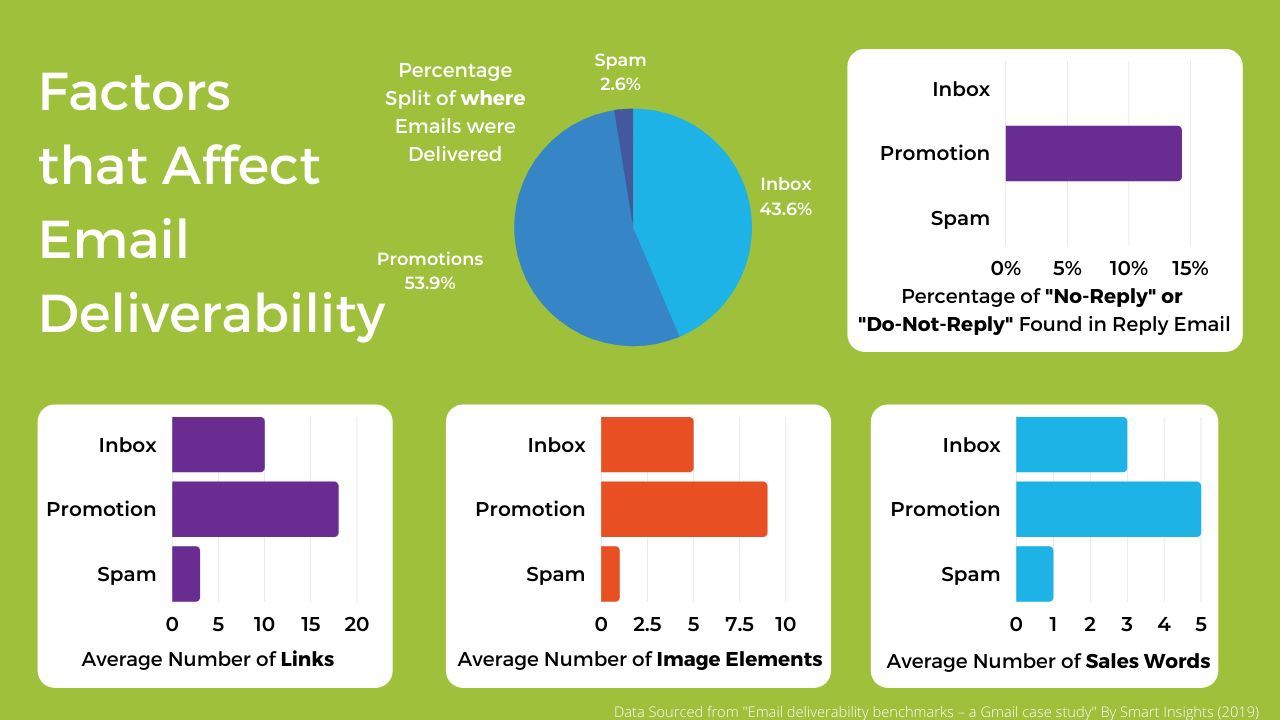 Deliverability
Adjust the deliverability of your emails to create an optimal experience for subscribers. Here are the key factors that impact the deliverability of your emails: 
Presentation Matters
Think about the experience you are giving your readers. Send the email to yourself and open it on both mobile and desktop. Are the graphics loading too slow? Do the links work? Are there any misspellings or messy formatting? 
As for technical adjustments, you can also perform tests to reduce rendering times. Lagging emails with slow loading times can hurt a business's reputation and leave a lasting impression on users. 
How you present yourself as a sender matter as well.
You should never use a no-reply name in your email address. "Noreply@email.com" dehumanizes the speaker. Your email address should be relevant to your domain name as well as what the email will be about. The reader should be able to look at the sender and have an idea of who it is from. Otherwise, to the spam folder with you! 
It is important to remember that email marketing's primary goal is to have emails that are nice to look at with valuable content, correctly delivered, and encourage action from the reader.

Use Double Rather than Single Opt-In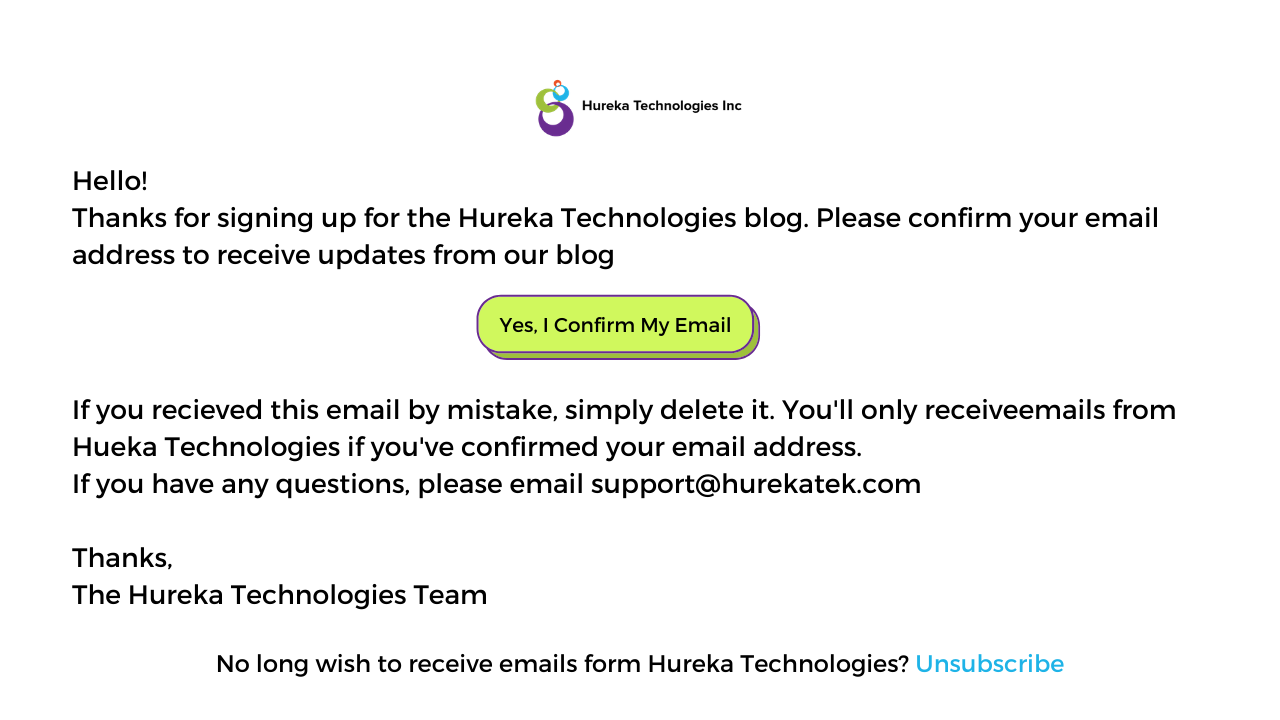 One way to modify deliverability is to opt-in to receiving emails by double confirming their consent. This way, you know for sure that the reader wants to be receiving your emails. 
Keep Your List Clean
As we mentioned earlier, keep track of the actions being taken with your email list. It should be easy to unsubscribe and if someone hasn't opened your email in a long time, you should remove them from the list. These are both legal and ethical responsibilities that you must abide by if you want to continue with email marketing.
Stay Out of the Spam Box 
You need to consistently grow your email list and outgoing volume in a gradual, organic way. Organically growing your email list over time is always the best plan. Your email service can flag random mass email send-outs. You have to keep your transactional email and marketing emails separate. When sending out lots of emails automatically, you are at risk of hurting your reputation with email service providers.
Also Read: Is Social Media A Showstopper Or Just A Side Character In SEO?
You can protect yourself by having separate IP addresses for either email. Internet Protocol (IP) identifies a device. A shared IP pool or a different IP address from what you use for transactional emails is crucial communication requested by users. 
Automate your Email Campaigns
If this all seems a bit overwhelming, you're not alone. There is software available to automate email campaigns that can be triggered by things such as birthdays, actions taken by the user, or automated updates. If your list is in order and you've done the grunt work once, you can automatically send multiple emails at once or launch a drip campaign that drops consecutive emails at a certain time. 
Defining & Analyzing the KPIs
Defining your Key Performance Indicators (KPI) when launching email campaigns is how you can appropriately gauge the performance of your campaigns. Your ROI and bottom line depend on your ability to analyze your KPIs. 
9 KPIs for Email you should be tracking: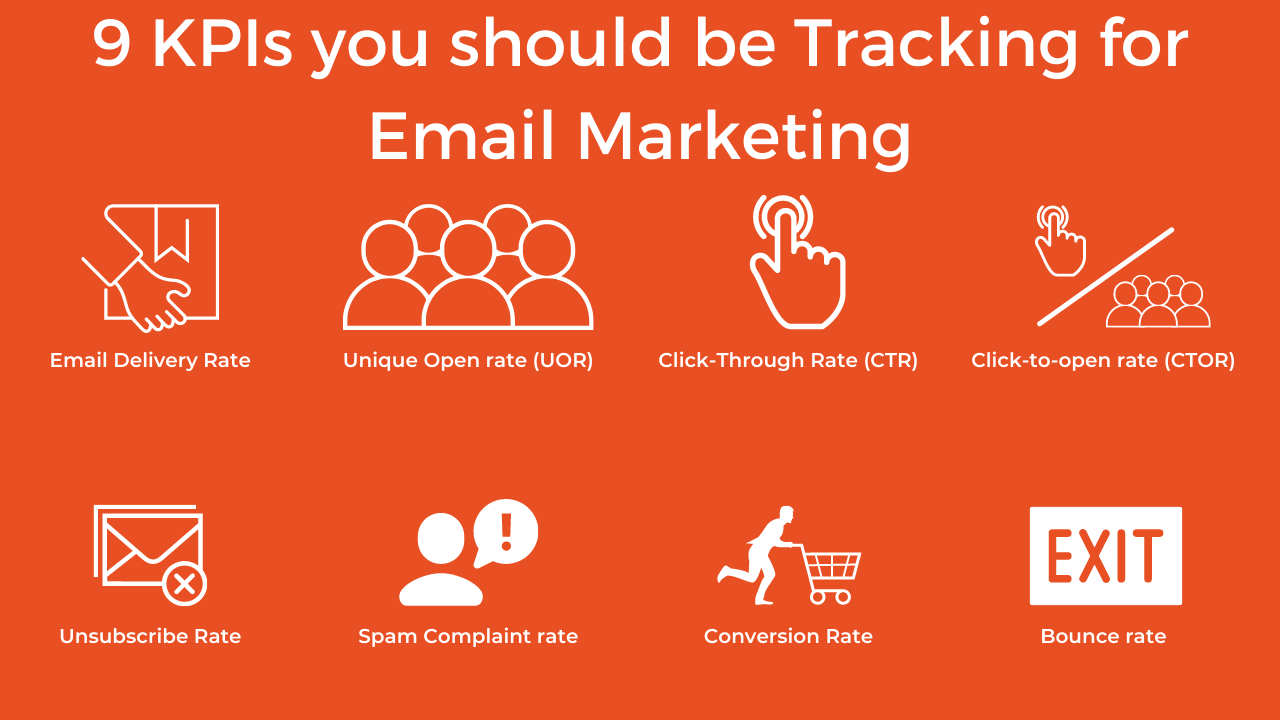 Email Delivery Rate: This KPI measures the ability to deliver emails to the recipients' mailbox. According to ReturnPath data, 1 out of 5 emails never reaches the inbox. While it may not explain why it's happening, it's a good place to start when beginning a diagnostic on how to optimize your ROI from emails. You should hope to have an Email Delivery Rate of 95% or higher, but as long as you aren't ending up in Spam more than 0.08% of the time, you shouldn't worry about being flagged. 

Unique Open Rate (UOR):

To calculate your unique open rate you will divide the total number of unique recipient email opens by the number of emails delivered in that campaign. That means, this accounts for each individual that opened at least one of your emails within a campaign. 

Click-Through Rate (CTR):

Your click-through rate measures engagement within your email. Each time someone follows a link within your email, you'll be able to measure what percentage of your list is interested in your content. 

Click-to-Open Rate (CTOR):

If 100 people open your email and 20 people clicked through, you would have a 20% click-to-open rate. This number tells you how effective the email message, design, and content performed and whether it created enough interest for the reader to take action. 

Unsubscribe Rate:

This KPI measures the number of people who unsubscribe from your email list over a given period of time. You will generally want to keep your unsubscribe rate below 0.5% to continue to build your list. 

Spam Complaint Rate:

A spam complaint rate is nothing to mess with and shouldn't be taken lightly. You want this to remain below 0.1% or risk being flagged by the email carrier. 

Bounce Rate:

The bounce rate is determined by how many emails you send out that are returned to the sender. There are soft bounces and hard bounces. A soft bounce signifies that the inbox is full, the server was down, or the email was too large for the recipient's inbox. These can be fixed and you can try again later. A hard bounce means you sent the email to an invalid email address or that the email doesn't exist. Both are really important if you want to judge the cleanliness of your list.  

Conversion Rate:

The conversion rate is probably the most fun to watch out for. It measures the percentage of subscribers who complete the goal the email was intended to achieve. Use A/B testing to optimize conversions and improve your conversion rate. 
Congratulations, 
You now know everything there is to know about beginning in email marketing. From building a list to developing content and optimizing for deliverability you should have a good understanding of the monster that email marketing can become and how it is an incredible tool for your business to succeed. We know this can be daunting, so to get you started we developed a complete checklist to begin email marketing. 
Our mission is to offer you everything you need to know, whether you are a beginner or advanced entrepreneur, about what digital marketing means for your business.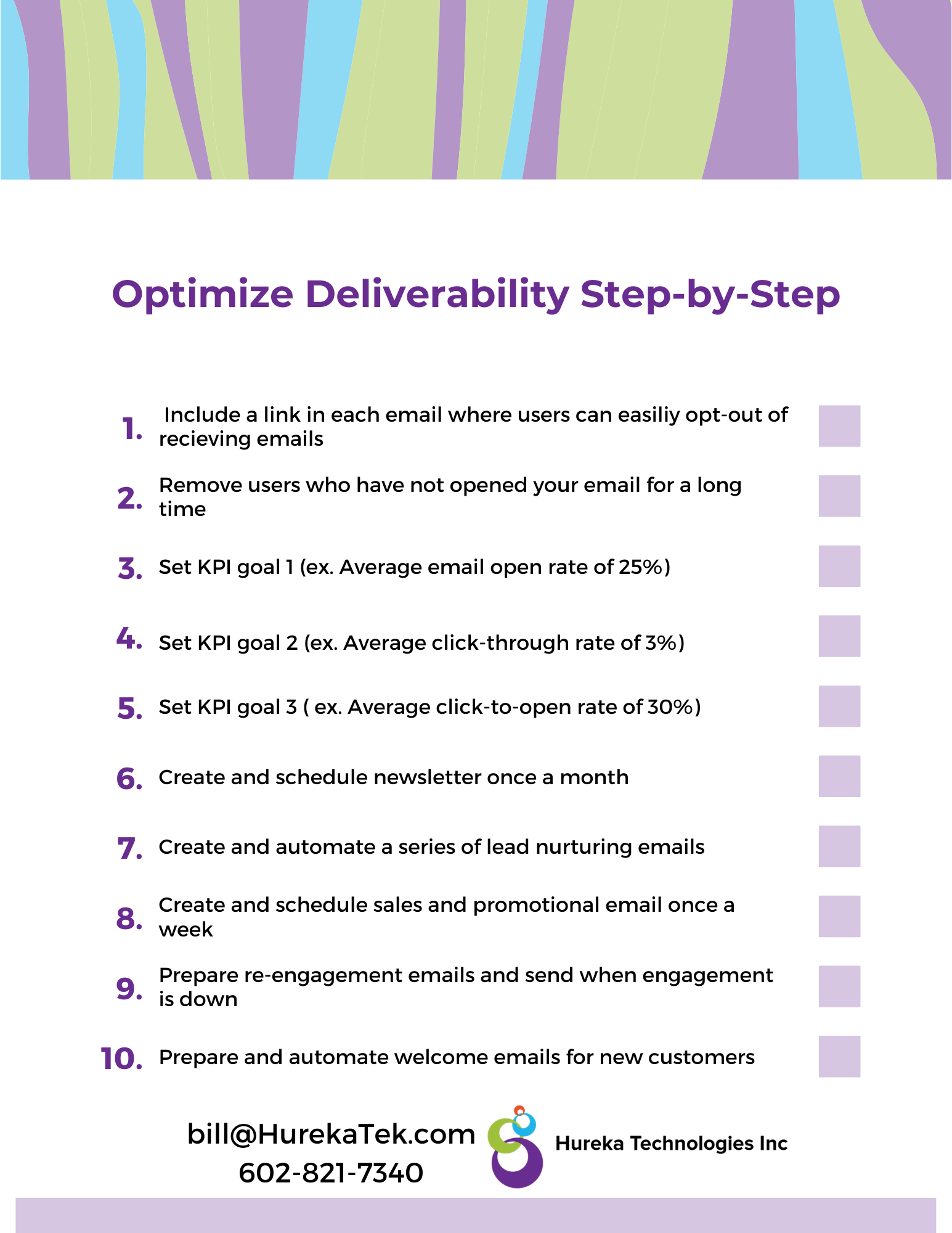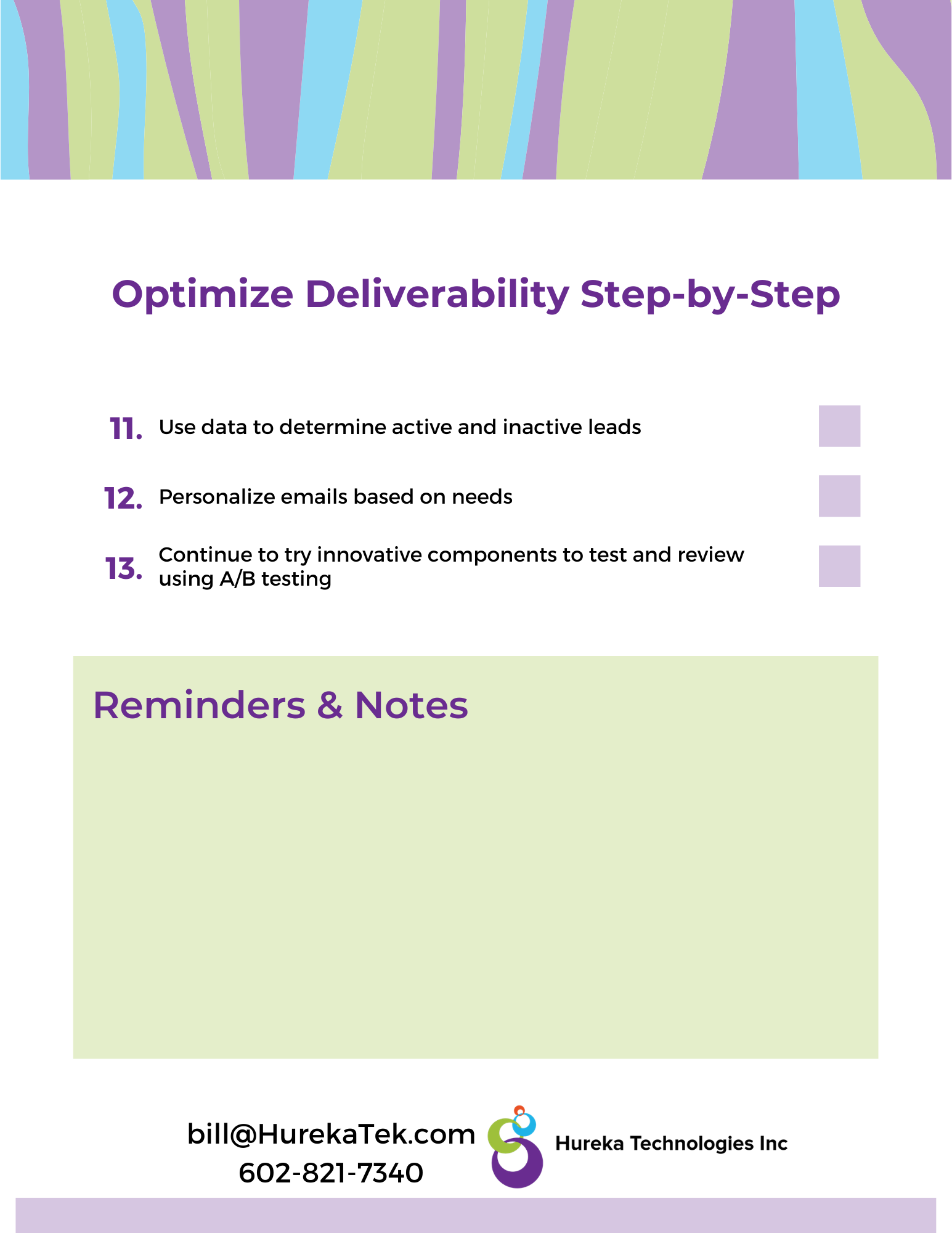 Digital marketing is an umbrella for several online marketing strategies and components. All of the moving parts work together to establish awareness, engagement, and touchpoints with people who need our services or products. There are different ways to execute each method, but there are cutting-edge automated programs and courses to help teach marketers the optimal way to bring awareness to their brand and promote customer conversion. We strive to offer valuable resources to demonstrate how to get each of these components up and running. Before studying specifics, it is helpful to have a grounded understanding of all parts of digital marketing.
Also Read: Small Business Guide to Email Marketing: How to Create Content that Converts
Is it finally time to bring your brand to the digital world? Start your journey with Hureka Technologies. a full-service digital marketing agency specializing in enabling brands to attract, engage and convert more prospects to customers. Gain access to our team of specialists and watch your business grow using a digital marketing strategy that is better, faster, and economic.
7