Medical Marketing Agency: How it can help you grow your Pharma Business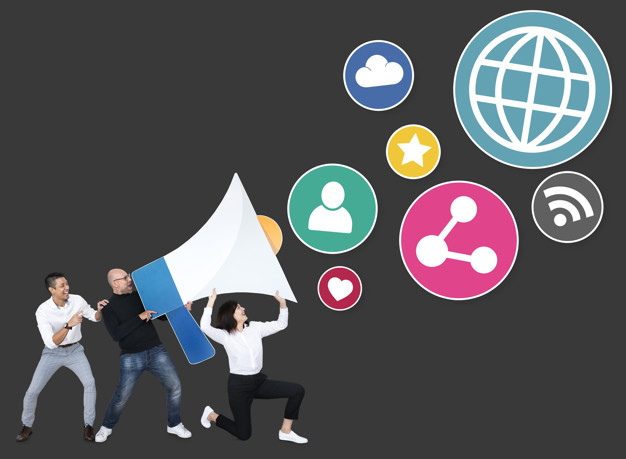 If your life has been the same as mine since the pandemic began, then I imagine you're reading this on a laptop or a smartphone - from the comfort of your own home.
Such is the new norm and we've all come to accept it, but to think it was only a year and a half ago when the world was a completely different place. A place that we may never truly go back to again.
It's not just the way we work that's changed. Behavior across all the markets has shifted - the healthcare market is no different. In fact, it may be one of the most affected by the pandemic driven change.
Today, the healthcare market is being propelled towards change by consumer demand and their unique needs for health-related products, services, and tools that have emerged due to recent unique circumstances.
Also Read: Healthcare Branding Agency: Why does your brand need one?
Many brands, including yours, are being forced to overcome unexpected challenges, the most critical of which is this -
The brick-and-mortar healthcare system is no longer as viable as before.
According to a recent study by Deloitte, 45% of all interactions in the healthcare sector are going to be virtual. Interactions such as visits to the doctor, buying insurance, and even purchasing medicines. 
This means you'll need a robust digital presence, and a well-informed digital marketing strategy moving forward - if you don't have one already. 
I'm sure by now you must be thinking "Scaling up my brand's digital reach is easier said than done."
 
I agree. It is a challenge.
But challenges can be turned into opportunities!
The use of AI, big data, and automation across a spectrum of applications, especially marketing, presents a strong opportunity to get ahead of the competition.
In case I've lost you there, do not worry. This exact situation is what leads me to my point.
You don't have to upgrade your brand's digital reach by your lonesome. It's actually preferable that you do it with another participant!
Instead of taking on the process by yourself, partner with a data-driven medical marketing agency that are experts in the domain and has the right knowledge to give you a hand.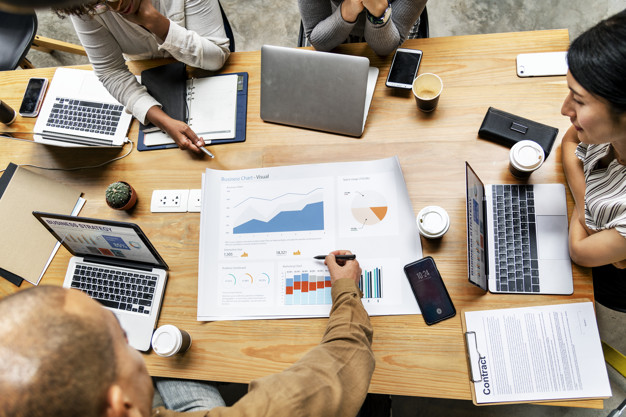 But what exactly is a medical marketing agency? 
To put it simply, a medical marketing agency has specialized expertise in helping healthcare organizations such as yours to attract and retain patients. They do this through focused strategies, targeted content & design development, personalized patient outreach, and much more. 
But is it any different from just a "marketing agency"?
It definitely is. A medical marketing agency has:
 
Years of expertise focus on the healthcare market.
 
An in-depth understanding of healthcare industry trends.
 
And most importantly - they can help you use data-driven consumer insights to guide your campaigns 
Why is the third point the most important?
Because for most healthcare providers, analyzing consumer data for insights is still relatively alien. Despite that, more and more consumers are turning to online resources before choosing a provider - as shown in the following data:
Also Read: How Healthcare Marketing Companies Can assist you in Expanding Your Healthcare Brand
Partnering with an experienced and reliable data-driven medical marketing agency can make all the difference. 
How? 
Here are 3 ways in which a medical marketing agency can transform your brand.
Consider this.
67% of healthcare organizations compete within their market through customer experience. 
Also, this number is expected to go up exponentially in today's pandemic-impacted world.
If you want to deliver exceptional customer experiences, you need data and insights about patients' lifestyles, behaviors, and preferences. 
Put into that perspective, this data point makes a lot of sense, doesn't it?
These specific strategies and tools will help you personalize the content, timing, and frequency with which you will communicate with them.
 
A data-driven medical marketing agency can help you do just that, and a lot more. 
They help you use data to be more patient-centric
Data, especially patient data, can be fragmented - stored at different sources. This gives only a partial view of patient behavior and requirements, making it harder to create personalized experiences. 
A medical marketing agency utilizes a Customer Data Platform (CDP) to create a persistent and unified patient database that gives a 360-degree patient profile. This database is then made available for targeted campaigns, patient outreach, and other initiatives that focus on driving patient engagement.
 
They help you create ethical data strategies & data usage best practices
When storing and using patient data, it is important that patients can trust you to keep their information safe, secure, and anonymous. Ethical data use not only protects your customers but also your brand.
And a medical marketing agency with the right expertise can assist you with navigating the intricacies of creating data strategies and best practices for data use. They also keep an eye on the latest trends and ensure compliance with any changes in legislation. 
They help you use data to optimize ROI
Data is key to understanding patient needs creating communication and campaigns that specifically target those areas. But to use said data effectively, you need to analyze and understand it. 
A medical marketing agency specializes in using data analysis tools such as Google Analytics to track and understand online patient behavior, using insights to create effective communication strategies for tomorrow. They also leverage real-time data to make changes to live campaigns to improve ROI.
Sounds great, doesn't it?
Believe me, when I tell you, this doesn't even begin to scratch the surface.
To truly understand the scope of services a data-driven marketing agency can provide your brand with, you need to hire one yourself. One that will be a trustworthy partner for your brand for years to come. But with so many medical marketing agencies springing up, finding one that fits your specific needs can be hard.
Also Read: 6 Ways In Which Pharma Ad Agencies Are Changing The Digital Healthcare Industry
Luckily, I can lend a helping hand and make the process much easier.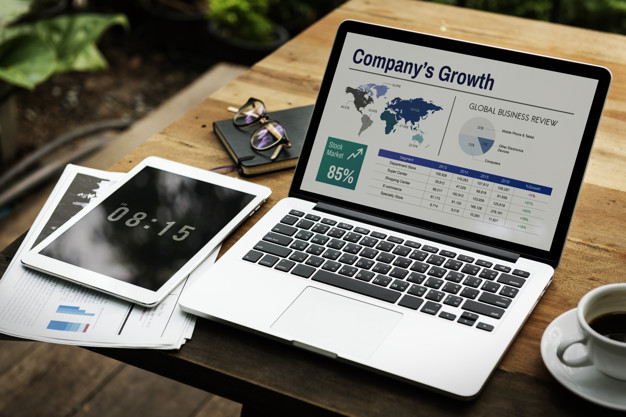 So how do you choose a medical marketing agency that is right for your brand?
If you speak to the head of a marketing agency, you may hear them use this phrase:
"Marketing is the same, no matter what the industry."
I believe that to be far from the truth. Especially when it comes to the healthcare industry.
A medical marketing agency needs to have a strong understanding of the entire healthcare journey. They must be as dedicated to the cause of patient welfare as you are. Most importantly, they need to be able to create and implement results-driven strategies that your specific healthcare product or service requires. 
To choose the right medical marketing agency for your brand, you need to ask yourself 3 questions.
Question 1: How much credible healthcare industry experience do they have?
The strict standards and regulations healthcare organizations have to work under are no secret. Your medical marketing agency needs to know them as much, if not better than you. That knowledge only comes with extensive experience in the healthcare industry.
Ask them about their clients, and their history working with healthcare organizations. If they can provide you with case studies, even better. Another factor to consider is to focus on their process compliances - such as HIPAA - for reputation management and patient communication. 
Question 2: Can they create the right personalization strategy for you?
As your digital communication partner, your medical marketing agency should be able to recommend and implement personalization channels and technologies that will help you meet your specific goals. 
Here, their experience key marketing services counts, such as creating SEO optimized website content, implementing drip email campaigns, and developing targeted digital ads. They should be able to help you get the right message out to the right people. 
Question 3: Are they ROI driven?
Every dollar you put in towards marketing is an investment, a fact that you and your marketing agency are unanimously aware of. This means you should know what exactly they will do to directly support your objectives and help achieve results.
Another aspect to consider is if they have a system in place to collect and quantify campaign data in real-time, and actively report on ROI.
Of course, there may be a few other areas for consideration that I may not have mentioned, such as 'Creativity'.
But I do believe the aforementioned are the three primary areas you should be focusing on when partnering with a medical marketing agency.
Once you do decide to partner with a medical marketing agency, they will be able to help you effectively communicate your expertise, experience, and vision to the world, ensuring that your future patients come to you already trusting your knowledge and judgment.

If you're looking for help in growing your medical brand, we'd love to hop on a short 30-minute call with you and show you how we can grow your brand using our data-driven marketing approach.

Click here to book a free consultation.
7