B2B Content Marketing Agency: Top 24 Agencies That You Should Know 
If you are not marketing your product, you are not selling it. A B2B Content Marketing Agency knows what's best for your product and what marketing style would it rhyme with it. 
Content marketing agencies form an essential part of your organization and help you manage traffic and convert viewers into buyers. After all, even if you have an awesome product, it won't be any good sitting on your shelf.
But before you dive headfirst into the list, you need to understand that building an empire requires patience, and you won't survive if you don't make the right decisions. Yes, the market is built that way; people without patience get eaten up.
You might be thinking that your product is best in the game and that other businesses will go for it but, without a perfect B2B Content Marketing Agency, you won't be able to get other businesses to know about your product, and if they don't know about it, they won't buy it!
What to expect from a B2B content marketing agency?
 
After the Covid-19 crisis, marketing has played a major role in building brands. Over 69 percent of B2B companies are using content marketing agencies, as stats show. 
Using the new style of marketing, the face masks that were to be used for protection against coronavirus have become a symbol of fashion. Letting your personality shine through face masks might seem a dumb idea, but if it makes money and sells well, why question it?
In general, content marketing agencies help you:
To create a content marketing framework that delivers you results.

To drive traffic and increase your brand presence in the market.

To build sales, leads and signups for your landing pages.
Here are the top 24 B2B content marketing agencies that are using content marketing to drive sales for their clients.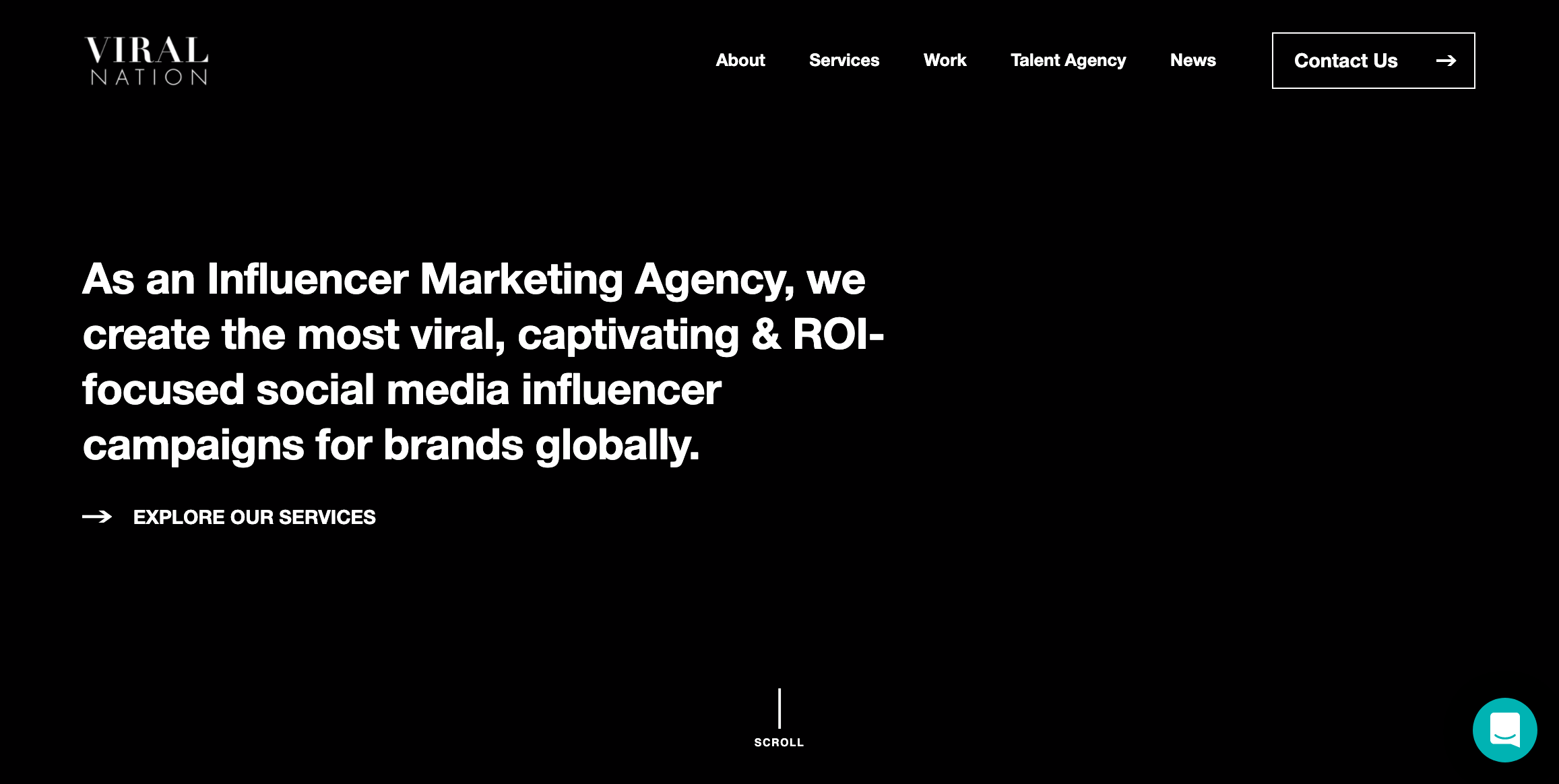 The Viral Nation is one of the biggest leading marketing agencies founded by classmates Joe and Mathew. Yes, they built this Agency when they were studying, and most youngsters nowadays are busy dreaming about the time they'll get their first car.
This Agency has been in the game since 2014. It is like the Gandalf of marketing agencies.
The Viral Nation specializes in influencer marketing and the growth of rising talent. They are widely known for their work and have received awards such as the prestigious 2019 Platinum Awards for Viral Marketing and "Interactive Brand Experience" by AVA Digital Awards. 
With the help of influencer marketing, the Viral Nation increases the presence and the worth of the brands they directly work for. They create viral content that is captivating for the audience across various social media platforms by organizing social media campaigns. 
They have taken social, experiential marketing to a new level providing cost-effective solutions and international communication. 
The analysis of such marketing is recorded and used to modify strategies for future use. So, while using a type of toilet paper, you experience rashes, they will record and analyze it; no details are left behind!
They have worked for Tencent Games, the famous organization behind PUBG, Twitch, Match.com, Victoria's Secret, and every child's dream car manufacturer, Aston Martin. 
Recently, the Viral Nation teamed up with Denali Publishing for the release of the famous smartphone game called "Spies in Disguise: Agents on the Run." If you see a man running in a suit in a city that is always under construction, it was this game.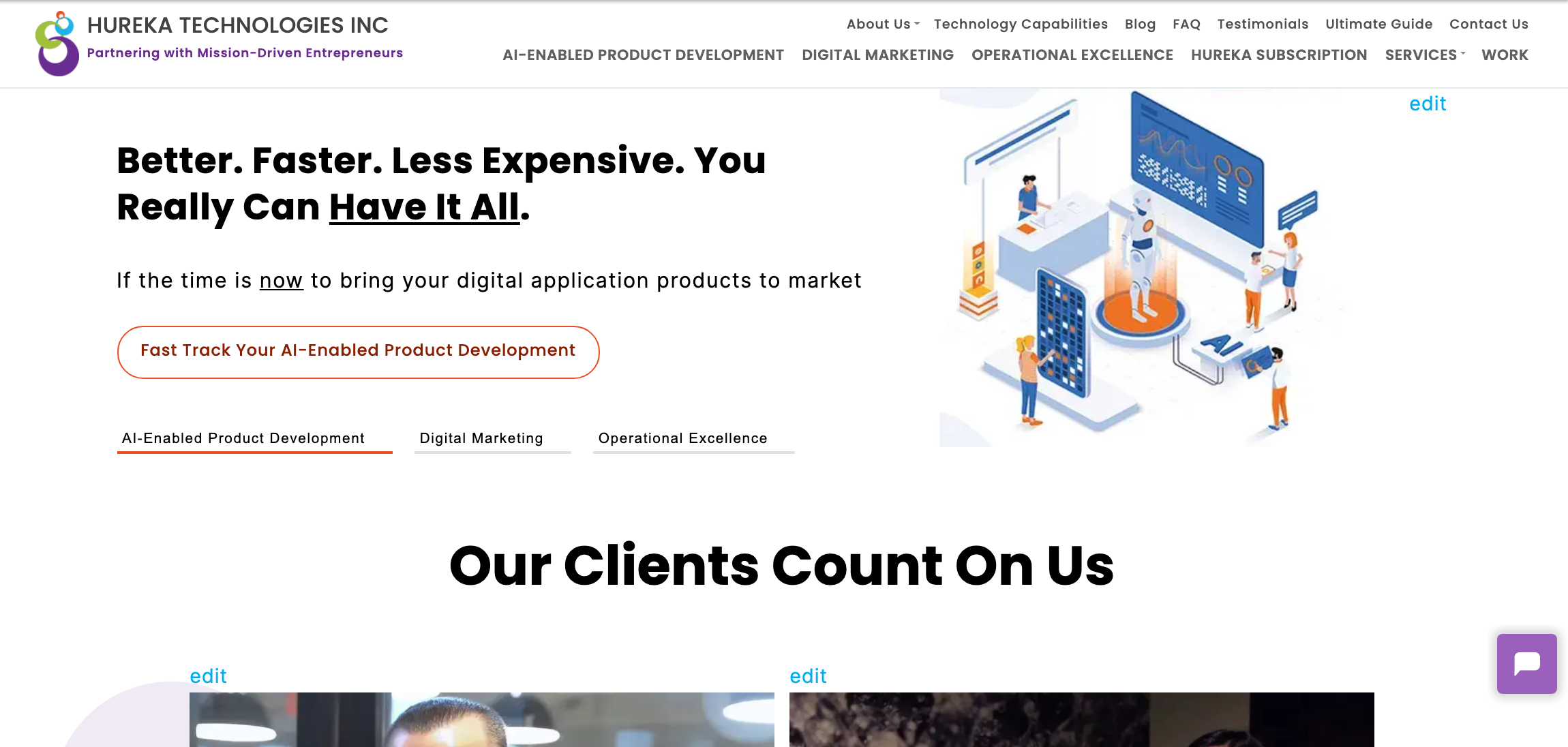 What do I say about Hureka Technologies. Yes, this is us. And I believe we are extremely competent at our content marketing game. One of the key differentiators that we have with other businesses is that we are able to drive customers for our clients using the means of content marketing.

Like in the content marketing space a lot of people use traffic as a metric. We don't believe in that, for us when we work with any brand, the only metric that we believe in is signups, leads and customers.

We have a unique bottom of the funnel content marketing approach where we attack on SEO based bottom of the funnel keywords only.

Want to know how we can help your brand?

Click here to know more.

Here's a list of all the clients we've worked with over the course of 15 years and how we've helped in generating ROI for their brands using a unique data driven marketing approach.
Founded in July 2019 by Arrigo Lupori, Koala Rank is known to never make compromises when it comes to effectiveness. 
They have the most affordable packages in the industry and also provide a 100 percent free demo (no terms and conditions!). Yes, even a Koala bear can take a free trial.
Koala Rank has only one goal, to help the audience realize the potential your product has. The goal is achieved using out-of-the-box strategies. If you are the head of a small organization and need to get your work done effectively with fewer resources, Koala Rank has definitely got your back. 
The basic package starts with $369/month, and the best part is that you even get around $300 on your first month. Such affordability is what makes Koala Rank one of the best content marketing agencies. 
The recent clients of Koala Rank include Brevity CRM and Ubidots. Sunken Stones and Full Fabric have also partnered with Koala Rank. 
Two years into operation, and the business is booming!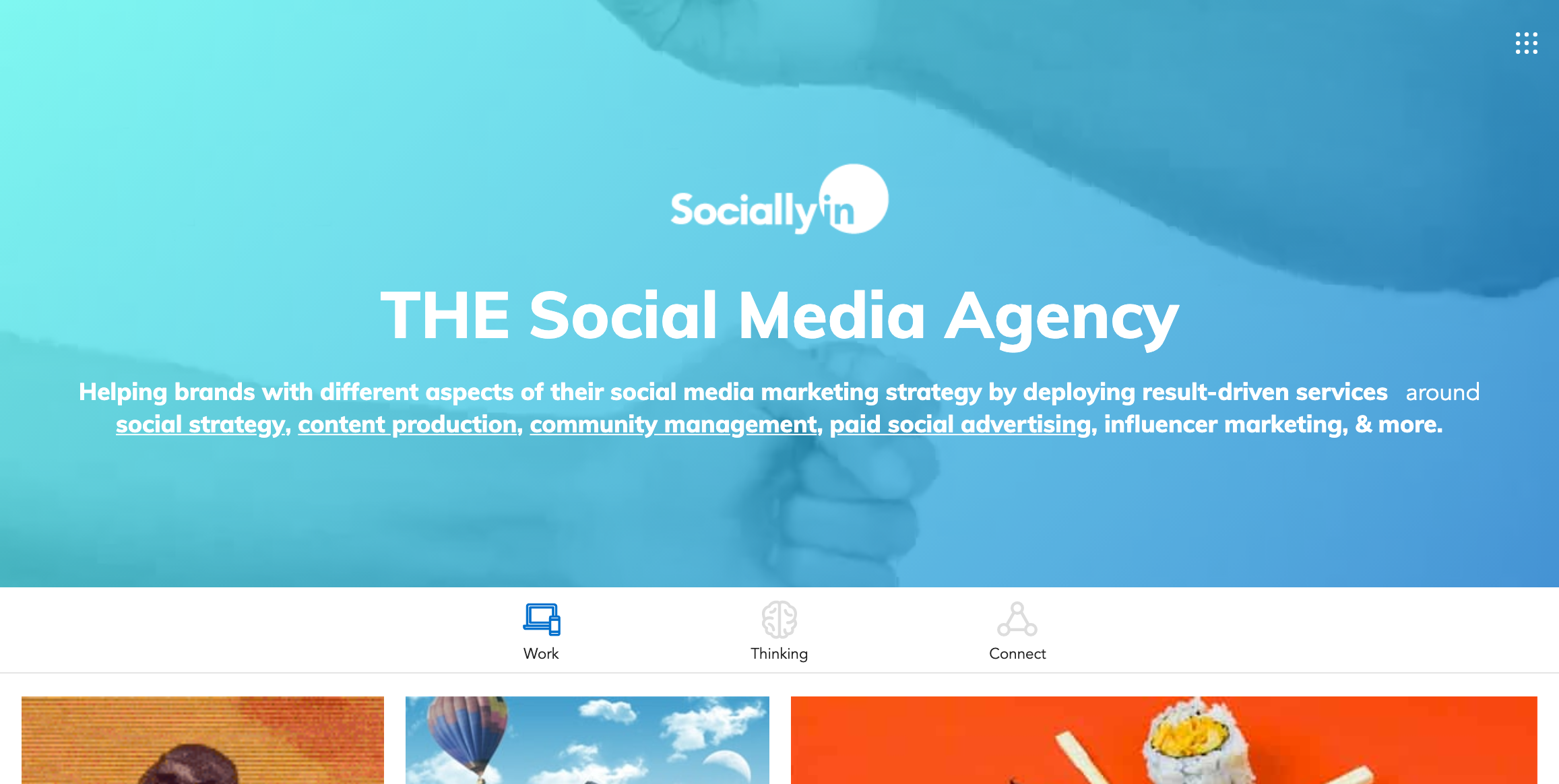 If you expect an agency to be a 'guru' of the entire market, you are as wrong as a penguin flapping its wings, thinking it could fly. 
The next best thing is offered by Socially. They understand that every platform works on its own algorithm, and if you don't know how it works, your marketing strategy can fall apart like a pirate's boat. 
If you are stranded on an island, your boat has crashed, you are out of ideas, Sociallyin has got your back. The ideas that they bring to the table are creative, colorful, and definitely worth investing in. 
There are geniuses behind the strategies created by Sociallyin, and if they say they got you, that means you don't have to worry. 
Their team consists of photographers, videographers, artists, tweeters, and influencers. If you want to increase the reach of your product, relax. They have it figured out.
Their clients include Dick's Sporting Goods, Mercane Wheels, Toyota, Snap Fitness 24-7, SGK Landscapes, and UMI.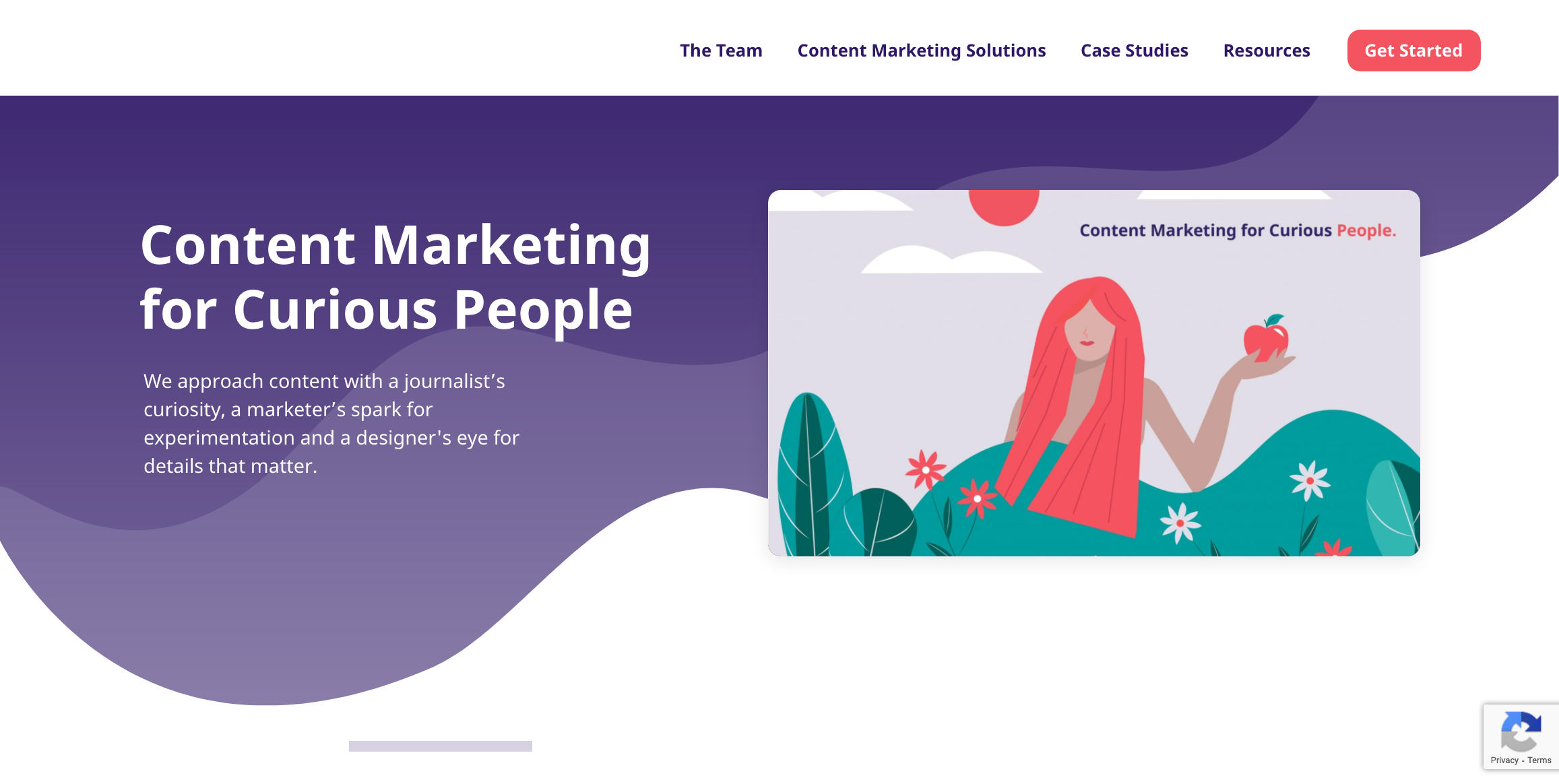 If you are a new member in the humongous B2B space and clueless about marketing your product, Rep Cap is ready to lend you a hand and guide you to a momentous victory. 
Most of the entrepreneurs have accused themself of not being confident enough. If you think you don't have a story to sell, a milestone to make, Rep Cap will make a hole into the ground and find the perfect story that resonates with your product. 
They believe that behind the birth of a product, there is a beautiful story which can be beneficial in generating leads during marketing campaigns. 
Their clients include Bloomberg, Coursera, Talent Culture, and Monster.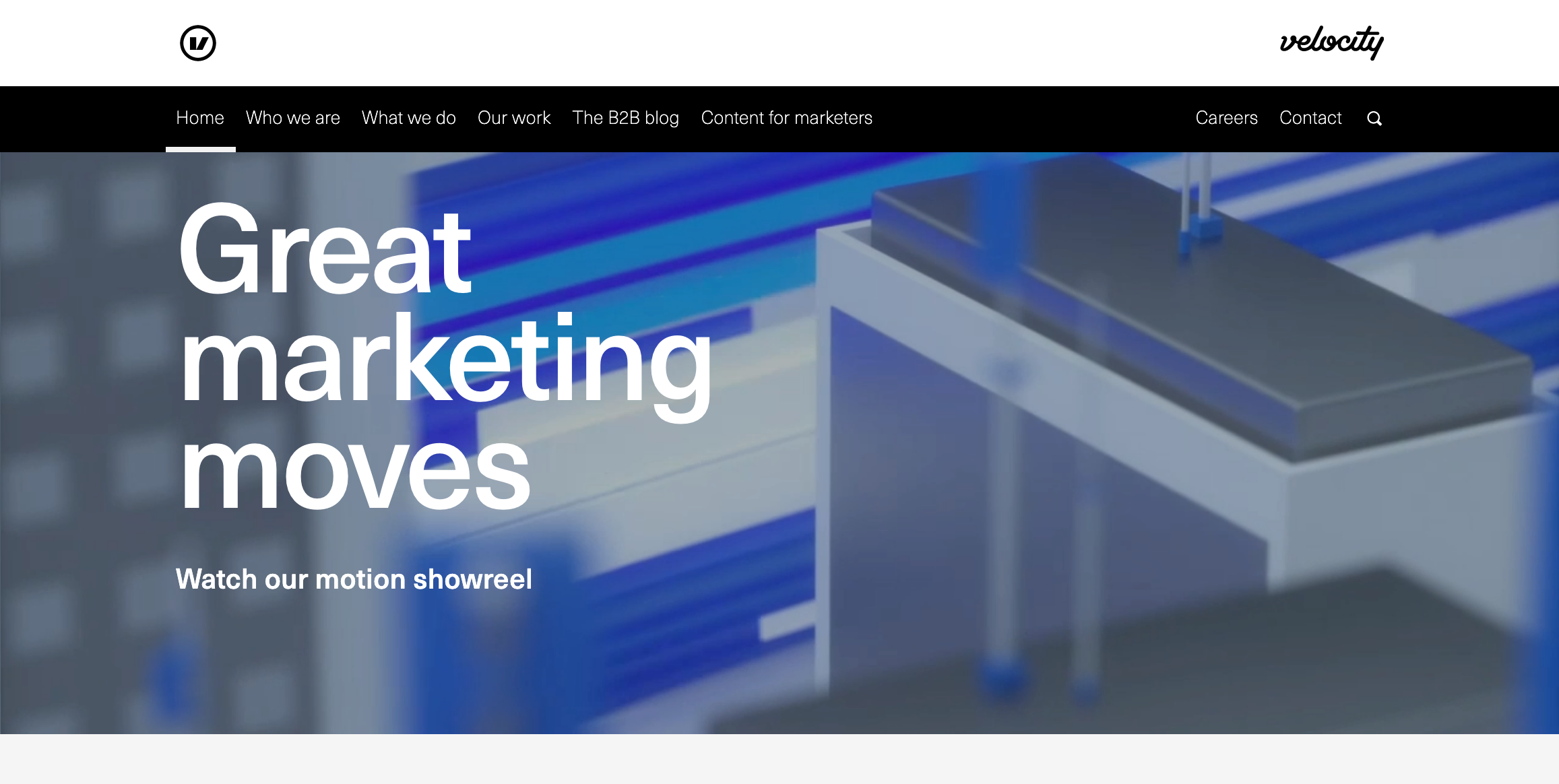 Winners of one of the most wished-for awards in the industry, B2B Agency of the Year, Velocity Partners, are ranked amongst the top sharks in the industry. 
Of course, you can't have them for cheap but, they can transform the way people look at your product. If your product is a celebrity, Velocity Partners are the makeup artists.
The company claims on its front page, "Content & Communications for Global Business-To-Business Brands."
If you have a firm that is neither big like Google nor too small, Isoline is perfect for you as it offers a range of strategies to go about. They deal excellently in PR and can market your product with strategic creativity.
A B2B content marketing agency with an awesome website and portfolio is what you need to flourish. They specialize in Web Design and development along with premier strategies that are eye-catching to the audience. 
They cover B2B copywriting, marketing campaigns, B2B content performance, along B2B positioning. 
The stats say it all. Disruptive Advertising has worked with thousands of clients who have spent 250+ million USD annually on them. When such money is involved, you know it's legit.
Disruptive Audio mainly focuses on PPC management and site testing. Along with this, they also provide lifecycle marketing. 
They also help in CRO or Conversion Rate Optimization, Landing Page design, along Facebook advertising. 
They have partnered with Adobe, Guitar Centre, and other major companies.
Working for firms in London and New York, Earnest is the recipient of the B2B Elevation Awards 2020 for "Best Use of Creative" and "Best Use of Thought Leadership."
They have worked with Canon, Vodaphone, Oracle, etc. With such magnificent client history and exemplary performance, Earnest has gained huge respect. 
It covers everything related to marketing in an organization. 
Bader Rutter might be a funny name, but their performance is definitely top-notch. 
They have worked with Pioneer, an agricultural brand in the USA, Mobcraft Brewing, brewer of crowdsourced beer, along with Crisp, a leading supplier of social media precautions and safety. 
Their credibility is matched with their prices. 
The headline claims it all: "Digital transformation lives here."
Jellyfish is known for its strategic advertisement, SEO and App Store Optimization, Email Marketing and works for both B2C and B2B clients. It has been working with Google for a long time in the USA, Europe, Middle East, and Africa.
A strange and yet catchy jingle "B2B like it ought to be."
This simplifies the work done by The MX Group. They have eight awards under their name, five from Horizon Interactive Awards 2019, in the field of mobile, web, and video. 
They have a combined partnership with Bray Leino, an agency in the UK. The MX Group has worked with Atlas Copco, Siemens, and Cummins, making them one of the best B2B content marketing agencies. 
The services of Bray Leino revolve around one word, BRAND. They have the experience and the tools that will help you recognize and build a brand for your product. In the absence of a brand, your product has no value. Without any value, your product is as good as a stolen one!
Their most notable clients include Milk and More (they had their first TV ad with Bray Leino after ten years), Otex, Burt's Snack, and Euro Food Brands.
Mower specializes in public relations and affairs and provides consulting to the firms it partners with. They are experts in SEO and web engagement. 
Mower is one of those B2B content marketing agencies that allow you to strengthen friendship with your brand. 
They have worked with Detroit Diesel, Siemen, Helio Health, and Sensus.
With an office in London, Torpedo provides its services to the entire world. They provide services like content marketing, UX, and CX designing and also help you in developing your brand. 
It has received the Construction Marketing Award 2019 for the Best Use of Website. Torpedo builds the perfect marketing strategy for you. 
It has worked for Adobe, Isuzu, CRM Students, and Hitachi.
Oakwood covers it all, from social media marketing to build a brand. If you are yet to start marketing your product and are new in the market, definitely reach out to them. 
They have the eye to perceive talent, and when they find it, they don't let go. Their team consists of talented writers, designers, and market experts. 
They have launched and maintained the presence of various brands. If your product is a rocket, then your brand is the fuel, and Oakwood provides clean fuel in abundance.
Gravity Global believes that a brand is built using Fame, Admiration, along with Belief. Based on these three aspects behind a product, the professionals at Gravity market your product. 
They provide integrated, full services and are the most awarded B2B agency in the world. Most recently, they won B2B Marketing Elevation Awards 2020 in 9 categories.
B2B entrepreneurs have their fears, goals, and hopes. A lot of patience and endurance are instilled in them. Stein IAS knows this fact, and when building your brand, they utilize these aspects in the product launch. 
They provide full-service all over the world centered on creative and bold ideas. They have received four Agency of the Year Awards in the year 2020 by The Drum Awards B2B, the Drum Awards Agency Business, Martech Awards, and B2 Awards 2020.
They have worked with Republic Services, Trelleborg, Sylvania, and Samsung.
Working in the USA and Sweden, this content marketing agency covers many aspects of marketing, including SEO, creative strategies, branding, campaigns, and events. 
Creativity is their strong suit, and they have partnered up with organizations like Punch, Mercuri International, and Figure Eight.
As claimed on the front page, 75 percent of the top brands that involve technology have put their faith in Expandi Group. They provide their services globally and specialize in ROI-based digital marketing events and campaigns. 
They have worked with Nimble, Heroes, and Farfetch.
Their services are specific to B2B tech and products. Quarry has experts in-demand marketing and has gained a huge reputation recently after working with eBay, Oracle, and Chevron.
Winner of awards B2B Agency of the Year and Independent Agency of the Year 2019, MOI is a creative and digital marketer combined with an expert in experiential marketing. 
They have proved their worth in the market by partnering with companies like Oracle, Google Cloud, and Capgemini.
Winner of AdAge's 2016 B2B Agency of the Year and ANA's Global B2B Agency of the Year 2014-2016, Gyro has a team of experts in SEO, CRM, Content marketing, marketing automation, PR, and sustainability marketing. 
They have worked with HP, Forbes, and Oxford. 
Conclusion
These were the best B2B content marketing agencies currently operating at a global level without millions of dollars in revenues. The trust that several business leaders have placed in these firms and their services definitely speaks for itself. 
Each content marketing agency provides a lot of services, and the choice ultimately depends upon you and your needs. After all, Batman's car is just a car without Batman.
Using a content marketing agency will:
Increase the chances of your product getting noticed
Increase the number of visitors and the number of actual buyers
Get you on a level at par with your competitors
If you're someone who is looking to understand how content marketing can be implemented in your business and how you can benefit from it.

I'd recommend you to book a free consultation with us, where one of our senior content experts will show you how you can get value creating unique high value content for your brand.

We'll also share you the exact blueprint that we have been using with our other clients, and how it has helped in driving more sales, leads and signups.

Click here to book your free consultation. 
12