Content and tutorials are often free on the internet. Reading a few articles about search engine optimization may make you think anybody can do it… you can do it. But as a business owner, would it be wise for you to take the reins of SEO instead of managing your core business?
In this post, we discuss why businesses should stop doing the SEO themselves and hire professional SEO services, not because it can generate business for us but because it can create bigger profits for you.
Here are the 6 Reasons Why Your Business Definitely Needs SEO Services
SEO is NOT EASY
SEO Landscape Keeps Changing
You Can't Afford To Make Mistakes
The Right SEO Tools Are Expensive
Get Access To Detailed Analytics
Conversion Optimization
1. SEO is NOT EASY
Read a post or two about SEO techniques and you may think you can definitely do it. But think of it! What are the chances that the information stated there is true and still works?
In the last decade, SEO has completely changed. The techniques are different, the approach is different and they keep changing.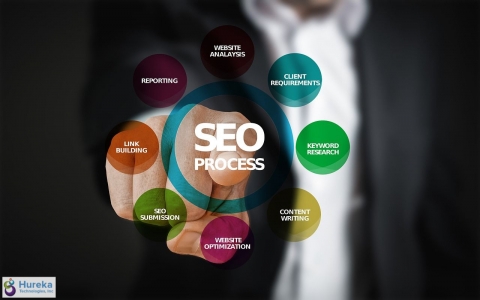 Amidst all this, managing the technical SEO, on-page SEO, off-page SEO, local SEO, national SEO, keyword research, competitor analysis, content creation, and optimization for ranking factors as well as social media… all of that will definitely shift your focus from your core business operations to SEO.
Recognizing that SEO is a long-term activity, would it be a wise decision for you to continue managing your business' SEO by yourself?
2. SEO Landscape Keeps Changing
In the last decade, there have been several algorithms - Panda, Penguin, Pigeon, Hummingbird, RankBrain, and several more that Google never revealed to you. With the shift to machine learning based search results, it's almost impossible to find ONE strategy that would work for your business.
You'll always need to stay up to date, read about the recent changes, deeply analyze your rankings and strategy, and make amends to retain your existing rankings and improve further.
Even if you have an in-house marketing manager, it's not a job that the marketing individual can do as keeping track of all these changes is a full-time job. You need an SEO pro for that.
Source Blog.HubSpot.com

3. You Can't Afford To Make Mistakes
Let's look back at the mistakes that bankrupted thousands of individuals in a day. Websites receiving traffic in millions stopped receiving even a thousand visitors a month. Many SEO companies were also fired. (Source)
Google had declared a war on black hat SEO and consequently, it's impossible to manipulate search engine rankings with false signals. Keyword stuffing, artificial back linking, low-quality content, duplicate content, unrelated keywords and cloaking doesn't work anymore.
At Hurekatek, we never indulged in such black hat tactics, making our clients attain a steady growth through this SEO war. But we saw individuals who had made some honest mistakes burn and that's just how it is. If you're not always vigilant and aren't always sure about the strategy you follow, you will make mistakes and your hard work of years could be wiped out in a day. Outsourcing to a professional SEO service ensures no such mistakes are made and best practices are always followed.
Also Read: Why Invest in SEO? 
4. The Right SEO Tools Are Expensive
If you set out to buy all the SEO tools you need for keyword research, competitor analysis, search engine rankings analysis, and content strategy, you'll already have a monthly bill higher than what you'll pay an SEO agency. Go ahead and verify it if you want.
Powerful SEO tools are expensive and unaffordable to an individual or business. Professional SEO services, however, always keep the best software ready to use for their customers' benefits. Well, at least we do.
5. Get Access To Detailed Analytics
We see many business owners checking out google analytics reports, and search console reports. Often, they miss the key statistics that should really drive their strategy.
Looking at the analytics is the most important step and if you're not noticing the right numbers, you'll never make the right calls.
A professional SEO service deeply analyzes this data and inform you of the key performance indicators (KPIs),  and use that knowledge to create better strategies for you.
Read More: Top 6 Digital Marketing Trends That Will Shape Your Future
6. Conversion Optimization
Most of the business owners pick up keywords from the top of their heads. It makes total sense for you as nobody knows your business and customers better than you do. The problem is SEO doesn't work like that anymore.
SEO, today, is about intent-based keywords and it's impossible to rank your website for generic keywords. Even if you spam the hell out of the keyword, you won't rank for certain keywords as chances are Google doesn't even rank a business website for that keyword, giving full preferences to blogs and aggregator websites. Until you figure that out, your efforts on getting those keywords ranked are all wasted. With a professional SEO company, that won't happen.
SEO will be focused on the right keywords with the right intent, that can bring you maximum conversions.
Conclusion
SEO isn't simple and easy anymore. It changes all the time and you cannot afford to make even a small mistake with the kind of competition you have and strict actions Google takes to punish the defaulters.
Getting hold of the right tools and analytics is expensive and time consuming. Directing your efforts to the right path is tricky as your business knowledge might make you take the wrong turn.
For a clearer picture of what you're up against, how to play to actually win, and for a long-term success through focused and tailored actions, you need outside help.
Hiring a professional SEO service could be it - one business decision that will brighten your business' future.
If you're looking for an SEO service company that you can trust, get in touch with us!
5